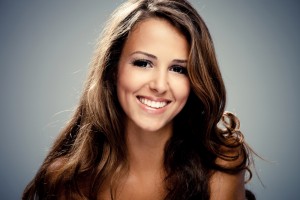 If you have a severely decayed smile, it may not be just your teeth that are missing or in need of repair. Sometimes, your gum tissue can recede, especially without teeth to hold it in place. Luckily, there are solutions available to help restore and replace this missing gum tissue to ensure a health smile. At South Shore Dental Care, we want to make sure our patients always have healthy, complete smiles with our restorative dentistry services.
Dr. Dory Stutman wrote an article that's featured on Dental Products Report's website discussing a solution to this problem.  Dental Products Report is a site that focuses on informing dentists about the newest dental products on the market. This article is about Amaris Gingiva, a special system than can be used to restore gum tissue, also called gingival. Dr. Stutman can use this system to restore your gums, making sure they're color matched to the rest of your smile. Restorative dentistry treatments such as this are an important part of the services that we offer.
This is another example of the cutting edge, high-quality dental care you will receive at our office. We're always working to try and keep up with the latest dental technology and products to ensure that you're receiving the best dental experience possible when you visit our office. If you're missing gum tissue, give us a call today to see how we can help improve the health and appearance of your smile.
At South Shore Dental Care, we're committed to providing our patients with a wide array of dental services, high-quality cosmetic dentistry, and up to the minute dental technology. Our Massapequa dental office serves patients from Long Island, Merrick, Bellmore, and Wantagh. Call us today to schedule your appointment.