Restorative Dentistry – Massapequa Park, NY
Repair Damaged, Incomplete & Hurting Teeth Seamlessly
Crowns, fillings, root canals…restorative dentistry provides you with solutions for a damaged smile. If decay or inflammation have taken hold of your teeth, we can reverse the effects and help you regain complete oral health!
Tooth-Colored Fillings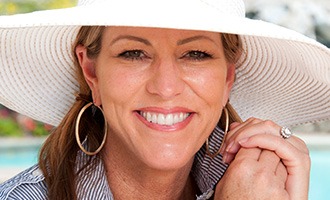 Because traditional amalgam fillings can be toxic due to mercury, we provide completely mercury-free fillings. Not only are tooth-colored fillings better for your overall health, but they're also more aesthetically pleasing because they match the color of your natural teeth. When a crown is needed, we will have a porcelain crown custom created for you.
CEREC One-Hour Crowns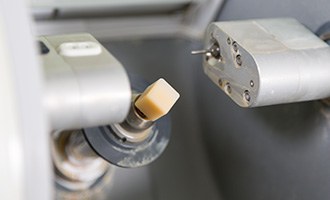 Traditionally, the creation of dental crowns has spanned over two visits, which can feel like an eternity to a patient with a hurting tooth. At South Shore Dental Care, we've minimized this process without sacrificing any of the quality our patients deserve with the help of state-of-the-art CEREC technology. Now, our doctors can capture impressions of your smile, design your new crown, mill the finished product, and place it over the tooth during a single appointment.
Learn More About CEREC One-Hour Crowns
Root Canal Therapy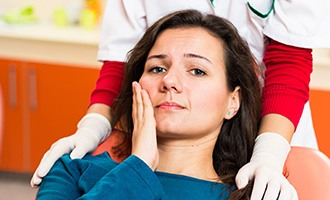 Sometimes, decay turns into an infection, and this could call for a root canal. Why have a root canal instead of simply having the problem tooth extracted? Extraction comes with its own set of issues, and, while sometimes necessary, we try to preserve as much of your natural teeth as possible. We may fit you with a porcelain crown after a root canal procedure to make your restorative dental care complete.
Learn More About Root Canal Therapy
Dentures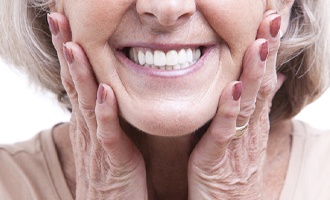 Whether you're missing a few teeth or an entire arch, our team can rebuild your smile with high-quality, comfortable, and natural-looking dentures in Massapequa Park. Each prosthetic is custom-made to fit every patient's bite perfectly, creating a smile they can proudly show off. We understand that every case is unique, which is why we offer both full and partial dentures. Additionally, we provide implant-retained dentures for patients wanting the most secure fit possible.
If you have a cracked, broken, chipped, or decayed tooth that needs repair, we're here to help! We'll make sure your smile gets back everything it has lost and more. To start rebuilding your smile today, please contact us to schedule an appointment.