Patient Education
At South Shore Dental Care, we work hard every day to enhance our patients' education when it comes to something as important and life-changing as good oral health. For added benefit, we've provided a variety of different resources (including articles, upcoming seminars, and more) below that you can take advantage of at any time if you'd like to learn more about the inner workings of your smile. Any questions or comments? Don't hesitate to contact us in Massapequa Park.
Articles by Dr. Dory
Seminars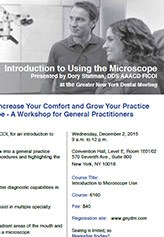 December 2015
Our boutique dental practice in Massapequa Park attracts people from Long Island, Merrick, Bellmore, and Wantagh with our wide array of dental care services and cutting-edge technology. Contact us today to learn more about how we can provide holistic dentistry and smile makeovers for you and your entire family.