Cosmetic Dentistry – Massapequa Park, NY
Transform Your Look & Your Life
If you ask our cosmetic dentists what they love most about our practice, we'd have to say it's the feeling we get from doing smile makeovers. The same goes for so many other dentists around the country and even the world. Seeing our patients beam with excitement when they first see their new and improved smile gives us a thrill unlike anything else. After all, how you feel about your smile easily affects how you feel about yourself, just as it can impact how others perceive you. When you're embarrassed of how your teeth look, you can feel nervous about smiling or laughing openly. Instead of appearing friendly or outgoing, as you'd like to, you can be seen as withdrawn or shy. But, with a dramatically transformed smile, your life can change as new opportunities—ones you never dreamed of—become possible.
Smile Makeover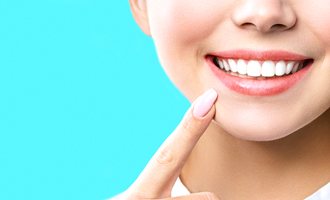 Do you have multiple aesthetic flaws in your teeth? Visit us to talk about our smile makeover service. After we evaluate your oral health and discuss your goals and expectations for treatment, we will design a plan to help you achieve your dream look. A smile makeover may include multiple procedures, including porcelain veneers, Invisalign, teeth whitening, and more. Each smile makeover plan is tailor-made for the patient who is undergoing it so you can expect your results to be both gorgeous and natural-looking.
Learn More About Smile Makeovers
Teeth Whitening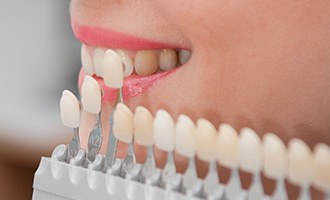 Over time, your teeth can become discolored or stained for a wide variety of reasons, including certain food and drink items, genetics, medications, and old age. What's worse is that whitening toothpastes and over-the-counter products designed to improve your smile often result in lackluster changes. At South Shore Dental Care, we offer both professional strength Zoom! Whitening right here in our office and personal kits that should be used in the comfort of your own home. Both options can improve your smile's color by several shades.
Learn More About Teeth Whitening
KoR Teeth Whitening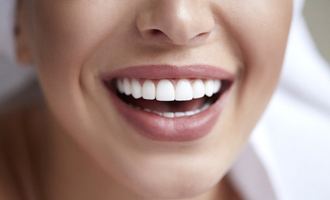 KoR teeth whitening is a safe and effective way to remove surface and deep-down stains from your teeth. No matter the reason for your tooth discoloration, this unique system uses professional-grade bleaching gel that is far greater than anything you'll find over the counter. Using a combination of in-house and at-home whitening kits to achieve a brighter, whiter smile, our team will ensure you are equipped with everything you need to see beautiful, longer-lasting results.
Learn More About KoR Teeth Whitening
Porcelain Veneers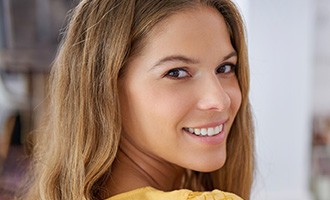 If you're ready to give your smile an all-over makeover here at South Shore Dental Care, a customized porcelain veneer can work wonders. These high-quality restorations are similar to dental crowns, except for one major difference – they're designed to cover just the front, visible surfaces of teeth instead of their entire shape. As a result, any cracks, chips, stains, gaps, misshapen dental structure, and more are well-hidden underneath a beautiful, natural-looking replacement.
Learn More About Porcelain Veneers
Invisalign Clear Orthodontics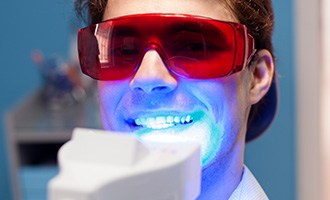 Many of our patients dream of correcting noticeable gaps and significantly misaligned teeth, but they just can't commit to traditional braces because the aesthetic cost. Thankfully, Invisalign is an alternative option that prioritizes your natural appearance while still creating the smile improvements you have in mind. This treatment method uses clear, comfortable aligners to gradually shift teeth over time, and the aligners are subtle enough that most people you pass by in a day won't even notice them.
Give Back A Smile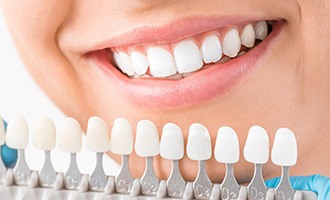 At South Shore Dental Care, we're proud to regularly partner with Give Back a Smile (GBAS) in order to provide quality dental work and new leases on life for patients in need. This organization specifically works with victims of domestic and sexual violence from former partners or spouses, as well as family members. These brave men and women come from all walks of life, and they deserve to show off their smiles confidently with the help of cosmetic and restorative dentistry.
Learn More About Give Back A Smile
Choosing a Cosmetic Dentist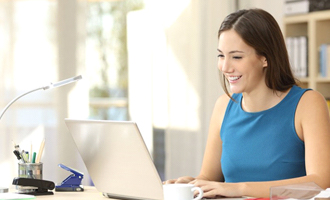 Did you know that just about any dentist can call themselves a "cosmetic dentist" even if they have no credentials or long-term expertise when it comes to enhancing smiles? That's why it's so important to take the time to learn more about the dentist you're considering if you're looking for a smile makeover. Thankfully, there are many ways to confirm if a dentist is right for you! Keep these factors in mind and your search will become a whole lot easier.
Learn More About Choosing a Cosmetic Dentist
Want to Learn More?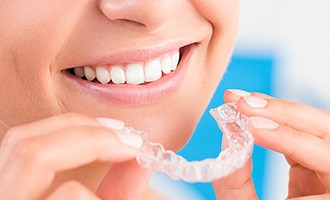 If you want to learn more about South Shore Dental Care's cosmetic dentistry services, click on the links above to read about each one.
Every smile makeover, no matter how simple or complex, starts with a consultation. With a consultation, your doctor can assess your oral health and explain your options before putting together a personalized treatment plan that will meet your needs directly. To schedule one and start getting the smile of your dreams, please contact us today.