Porcelain Veneers – Massapequa Park, NY
Achieve Your Ideal Smile in Just Two Appointments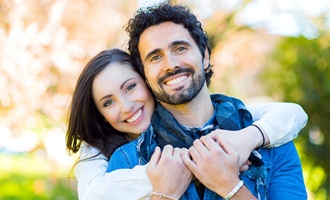 Porcelain veneers in Massapequa are an extremely popular cosmetic dentistry procedure, and with good reason. They provide a more conservative option than dental crowns when it comes to covering cracks, chips, stains, and other problems that might make you less than happy about your smile. South Shore Dental Care can provide you with a number of options for porcelain veneers so that when you come to our Massapequa Park dental office, you can find the one that's perfect for you.
Porcelain Veneers Procedure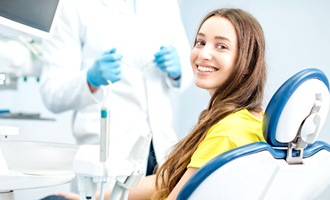 After we have discussed your smile goals and have decided that porcelain veneers are right for you, we'll book your first appointment. During this visit, Dr. Dory or Khalida Stutman will prepare your teeth by removing a slight portion of your enamel to accommodate your veneers. After, they will take impressions of your smile, which are sent off to a state-of-the-art dental lab. We work with the prestigious Jason Kim Dental Labs for the crafting of our porcelain veneers. As a master ceramist, Jason J. Kim believes that crafting your porcelain veneers should be a team effort. This makes for a more natural-looking and aesthetically complete smile.
After they've been custom-made, you'll come back into our office, where one of our experienced dentists will ensure that you're happy with your results before permanently placing your veneers. All that's left to do is to walk out of our office with a beautiful and confident smile.
Benefits of Porcelain Veneers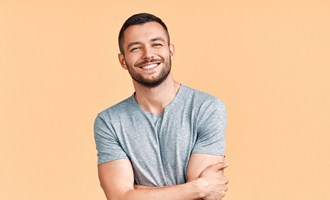 We offer porcelain veneers because of the many benefits they provide our patients, including:
Versatility: With the ability to correct numerous flaws like chips, cracks, or gaps all at once, we can use porcelain veneers in a variety of cases.
Beauty: Porcelain veneers mimic the shade, shape, and size of your natural teeth, leading to a beautiful and life-like smile.
Longevity: With proper care, you can enjoy your veneers for years to come. Plus, dental porcelain is relatively stain-proof, making it harder to discolor your smile.
Confidence: If you've been hiding your smile because of its imperfections, porcelain veneers allow you the confidence to smile and speak in any setting!
Convenience: We use the latest technology, which allows us to completely transform your smile in just two easy appointments.
If it sounds like you could benefit from this popular cosmetic procedure, call our office to get started!
Understanding the Cost of Porcelain Veneers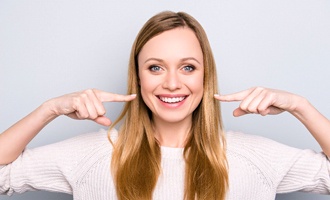 If you're considering this option, you may be wondering about the cost. Because there are so many factors that contribute to the cost of your veneers, it's difficult to provide you with a precise estimate without examining your smile first. Dr. Stutman, an experienced cosmetic dentist in Massapequa, will carefully look over your teeth for the types of cosmetic flaws affecting the appearance of your smile before developing a personalized treatment plan that includes pricing. We take pride in offering dentistry that is not only quality, but also affordable, giving you the amazing smile you deserve!
For any questions, or if you want to schedule an appointment, contact us today!
Porcelain Veneers FAQs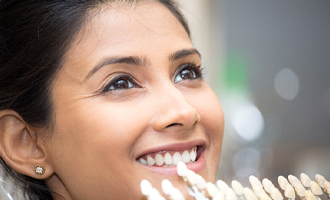 Do you want a fully transformed smile that is free of stains, chips, or gaps? Do you want a smile that looks natural and healthy? The great news about choosing porcelain veneers in Massapequa Park is that they are capable of providing exactly what you need and so much more. At South Shore Dental Care, we want all our patients to feel good about their choice to pursue cosmetic dentistry, but even with all the information provided beforehand, there can still be questions or concerns that should be addressed. This is why Dr. Dory and Khalida Stutman have compiled some of the most common frequently asked questions for you to review. Should you require additional information, please don't hesitate to contact our office.
Am I an eligible candidate for porcelain veneers?
It is important that your cosmetic dentist in Massapequa perform a thorough examination of your teeth, gums, and bite before agreeing to provide you with porcelain veneers. Should you have any cavities, it will be necessary to undergo proper treatment (i.e. tooth-colored filling). If you are prone to bruxism (teeth grinding/clenching), we may recommend that you wear a custom-made mouthguard at night while you sleep to protect your veneers from chipping or breaking.
By taking these steps, your veneers will be successful, and you will be able to enjoy a more beautiful smile for longer.
Will my natural teeth need to be altered before having veneers placed?
During your first visit, Dr. Dory or Khalida Stutman must remove a small bit of tooth enamel. Why is this necessary? The reason for this step is to ensure that your veneer not only lay flat but that the bonding agent properly adheres the veneer to your tooth. The altering of your teeth for porcelain veneers is much less invasive than if you were to receive a dental crown.
If I do not have veneers placed on all my teeth, how can I be sure that they will match?
It is your decision as to whether you prefer to have veneers placed on all your teeth or only those that are visible to others. If you choose the latter, we will work to ensure your veneers match your natural teeth as closely as possible. If over time you notice that your natural teeth look more dull or yellowed, it may be possible to have teeth whitening, which can help blast away stains on your regular teeth and better match them with your veneers.
What can I do to ensure a longer lifespan for my veneers?
Since veneers are a slightly more costly venture, you want your investment to last as long as possible, right? To accomplish this, we suggest you consider these simple and easy tips:
Brush your teeth after every meal using gentle pressure
Floss at least once a day
If necessary, wear a custom-made mouthguard while you sleep to prevent teeth grinding or clenching
Avoid chewing on hard, crunchy foods, ice, or inanimate objects such as pens or pencils
Use a non-abrasive toothpaste and soft-bristled toothbrush to ensure your veneers do not become scratched
Quit smoking