In-House Savings Plan—Massapequa Park, NY
Save without Insurance at South Shore Dental Care
For a long time, it was believed that in order to make dental care affordable, you absolutely had to have insurance. Of course, whoever came up with this "fact" didn't anticipate soaring insurance costs and more restrictive benefits! If you have dental insurance and are happy with your coverage, that's great, but if you currently don't have dental insurance, then South Shore Dental Care's membership plan might be perfect for you. With it, you'll enjoy many of the same benefits as traditional dental insurance for a lower cost and with less hassle.
Our Membership Plan Benefits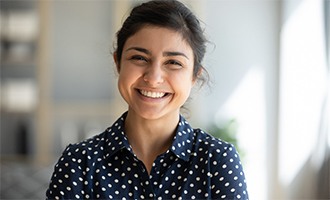 With this small camera-tipped wand, our team can create highly-detailed images of your teeth and mouth and instantly display them on a large chairside monitor. These images will not only make it easier for us to spot dental issues (especially in those areas hidden from the naked eye), but they will also give you a much better understanding of your dental health. By actually being able to see what your dentist is talking about, you'll have helpful information that will empower you to make more confident decisions about your treatment.
Our Membership Plan Benefits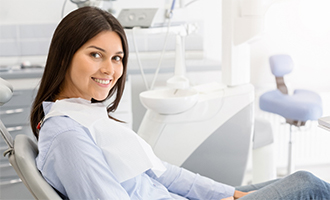 When you sign up for our membership plan, you get:
Unlimited Dental Exams
All necessary X-rays
Wellness iTero Scan

20% off other services, including…

Emergency office visits

All general dentistry procedures

Excludes orthodontics, Invisalign, sedation, and cosmetic services

Implant dentistry cannot be combined with third-party financing (e.g. CareCredit, Sunbit, etc.)
With our plan, there is NO yearly limit on how much you can save and NO waiting period after you sign up. You just sign up, pay, and start saving right away.
Our plan costs $99 per adult annually and $79 per child annually. This is much lower than your average insurance plan, plus, if you ever have questions, you can just call our office and talk to our friendly team instead of being stuck on the phone with a large insurance provider!
The Advantages of Our Plan vs. Dental Insurance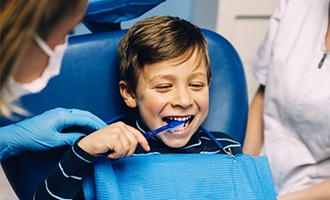 As part of our membership plan, you'll enjoy several advantages compared to traditional dental insurance, including:
NO monthly premiums—You just pay the flat fee once per year, and that's it!
NO deductibles—With us, you'll gain instant access to your benefits.
NO pre-existing condition restrictions—Many dental insurance plans won't cover the cost of replacing teeth that were missing before you had a policy. With our plan, however, you'll be able to save on your care no matter what condition your mouth is in right now.
NO claim forms—There is no paperwork, endless forms, or health questions for you to fill out.
Learn More & Sign Up Today
Signing up for our membership plan is as easy as giving South Shore Dental Care a call. A friendly member of our team will be happy to answer any questions you might have and make sure you know everything you need to before joining. To learn more about how the benefits work and sign up today, give us a call.