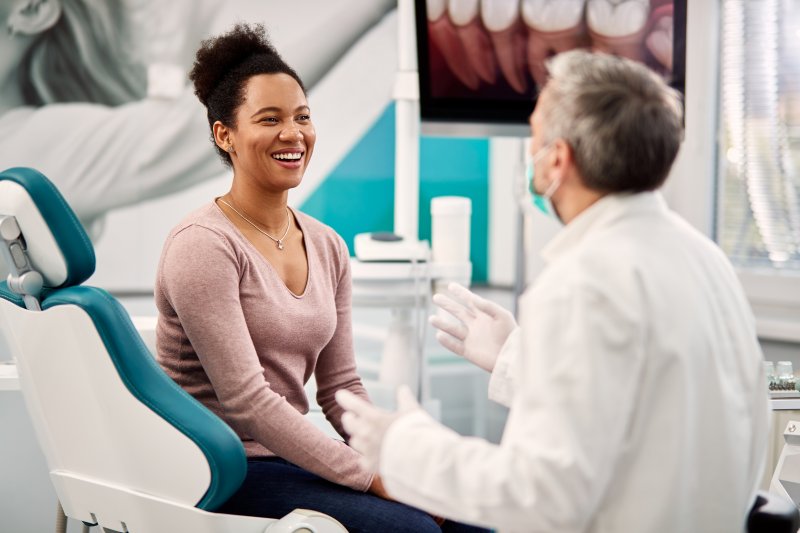 If you're unhappy with your smile due to issues like chipped or stained teeth, cosmetic dentistry can provide a solution. However, it's important to address any underlying oral health problems before undergoing treatment, such as periodontal disease. Gum disease therapy is crucial because it ensures that the foundation of your teeth is healthy and strong enough to support any cosmetic dental work that you may want in the future. Continue reading as we explain why gum disease therapy is necessary before getting cosmetic dental work.
What is gum disease?
Poor oral hygiene is a common cause of gum disease, which is an infection of the gums. However, other factors such as hormonal changes, illnesses like cancer and HIV, medications that decrease saliva production, smoking, and a family history of dental disease can also contribute to its development.
Gingivitis, the initial stage of gum disease, is identified by inflamed gums that bleed easily when brushed. Without treatment, it can advance to a more serious form called periodontitis. In addition, the infection can spread through the bloodstream, increasing the risk of heart problems or stroke.
How Gum Disease Can Impact the Look of Your Smile
Periodontitis can cause the gums to recede, bleed frequently, and become red and swollen. These symptoms make the teeth look larger due to the increased exposure of the tooth enamel. Moreover, as the gums and bone pull away from the teeth, pockets start to form, collecting debris and causing infections. If left untreated, tooth loss can occur as the teeth lose their anchorage.
Gum Disease Treatment Options
Before undergoing any cosmetic dental procedures, it is crucial to address gum disease as it can lead to tooth loss and other health issues. One common method of treatment is scaling and root planing.
Scaling and root planing are effective treatments for gum disease as they eliminate bacteria and plaque buildup around the gums and roots of teeth. Scaling breaks down buildup around the gums, while root planing reshapes tooth roots to prevent future plaque accumulation.
Starting with healthy gums and teeth is essential before getting cosmetic dental work done. Treating any existing gum disease promptly can help avoid further complications and provide a better foundation for cosmetic procedures. With proper treatment, you can achieve a healthy smile that you're excited to show off!
About the Practice
South Shore Dental Care is a comprehensive oral health care provider that focuses on starting with a healthy mouth before providing cosmetic dentistry services. They specialize in gum disease treatment and can provide scaling and root planning as well as Arestin to eliminate the infection. By taking care of gum disease promptly, patients can prevent further problems and achieve the smile they desire. If you're ready to embark on a smile journey, South Shore Dental Care offers a consultation to learn more about their services. Contact their office at (516) 798-3808 to make an appointment or visit their website for more information on gum disease therapy.