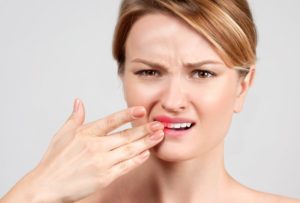 Remember how exciting it was as a child to discover your tooth was becoming wiggly? It meant that the Tooth Fairy and a new permanent pearly white were on their way. However, as an adult, a loose tooth does not mean good news! Not only does it cause alarm, but it can also be stressful knowing that it could possibly fall out. But there is no need to worry! Read on to learn the next steps to take to keep your smile whole and healthy.
Step 1: Call Your Dentist Right Away
As soon as you feel your tooth move around, you should contact your dentist. You will want to schedule an appointment as soon as you possibly can. Ideally, a loose permanent tooth should be treated within 12 to 24 hours. Your injured tooth is more likely to be saved the sooner you seek help from your dentist.
Step 2: Stay Away from the Loose Tooth
It can be tempting to keep touching your loose tooth, but it's important to resist doing so. You don't want to make the problem worse. Make a conscious effort to avoid touching the tooth with not only your fingers but your tongue as well. You may feel like it would be best to pull your tooth completely out; however, this can increase your chances of an infection. Do your very best to make sure your tooth stays in place until you can visit your dental office.
Step 3: Avoid Certain Foods
If you need to eat before seeing your dentist, you'll want to avoid foods that could further damage your tooth. It's best to not consume anything sticky, chewy, or hard. Additionally, as you chew your meal or snack, be mindful to use the opposite side of your mouth from the loose tooth.
Step 4: Gently Keep Your Mouth Clean
You will want to be sure to keep your smile free from bad bacteria, especially since you now have a newly exposed area. However, it's best to avoid brushing and flossing at this time, as you could accidentally loosen the tooth further. As an alternative, swish some warm water around your mouth very gently. This can help rinse away harmful organisms and food particles.
Step 5: Allow Your Dentist to Treat Your Smile
Making it a priority to visit your dentist gives them a chance to examine your tooth right away. They can help you figure out the best way to treat it. Oftentimes, it is recommended to wear a dental splint to hold the tooth in place until it can reattach to the socket. On the other hand, the tooth may need to be removed if it is beyond repair. Of course, extraction is always a last resort—your dentist will always do their best to save your natural tooth!
About the Practice
The Luminous Smile is eager to help repair your pearly whites through the expertise of its two dentists. They provide a full range of comprehensive dental services, including restorative care. With a focus on personalized comfort, while using advanced technology, they can help you with any unexpected dental event. To schedule an appointment, contact them through their website or call (516) 798-3808.