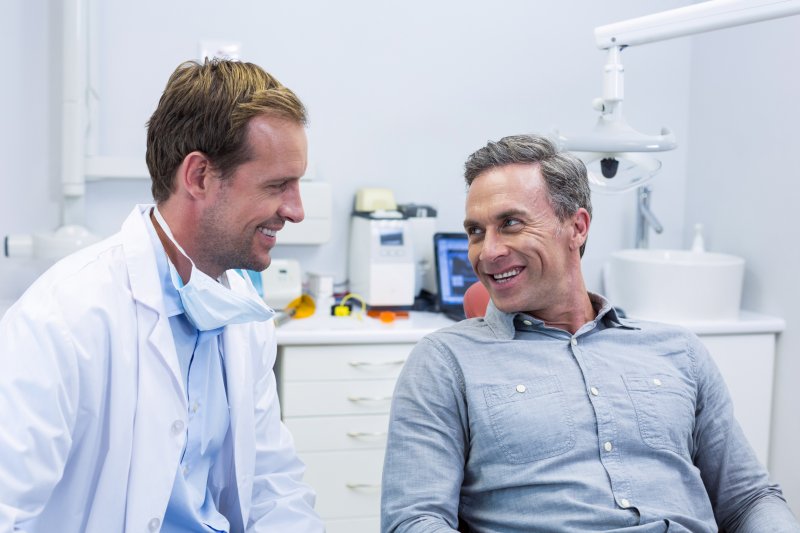 Are you looking for a replacement option for missing teeth? Dental implants are a popular option that can fill in the gaps in your smile and give you back your confidence. They are a long-lasting solution and have a 95% success rate. But why is it that dental implants are so successful? Continue reading to learn about three reasons for dental implant success.
Reason #1: Dental Implants Preserve Your Jawbone
When you lose a tooth or have it pulled, the jawbone in that area will begin to erode. This is because it will no longer receive the stimulation it needs. Patients can expect to lose 25% of their jawbone in the first year alone.
Dental implants are the only tooth replacement option that replaces the crown and the roots. They are inserted directly into the jawbone and spend four to six months fusing with it through a process called osseointegration. This allows them to provide your jawbone with the needed stimulation.
Reason #2: Dental Implants Look & Work Like Real Teeth
Another reason for dental implant success is that they are incredibly life-like. Unlike some other tooth replacement options, they are incredibly stable. This means that they won't slip when you eat, speak, or laugh. They are also color-matched to the surrounding teeth and reflect light in the same way as your tooth enamel. This will make your implants seamlessly blend with the rest of your beam to give your smile a realistic look.
Reason #3: Dental Implants Are Long-Lasting
As long as you take good care of your dental implants, they can last upwards of 15 years. In some cases, patients even make them last a lifetime. There are several ways that you can keep your implants and the rest of your smile in good condition, which include:
Brush your teeth – Brush in the morning and at night for two minutes each time. Use toothpaste that contains fluoride to strengthen your smile as well as a toothbrush with soft bristles to avoid damaging your enamel or implants.
Floss every night – Flossing nightly is key to removing plaque and bacteria from between your teeth to lessen your risk of decay in your remaining pearly whites as well as gum disease.
Visit your dentist – See your dentist every six months for checkups and cleanings and so they can ensure that your implants are in good condition.
Quit bad habits – Avoid smoking, drinking excessive amounts of alcohol, using your teeth to open packages or bottles, consuming too much sugar, and other oral habits that may damage your implants.
About the Practice
Massapequa Park and the surrounding areas are in good hands with Dr. Dory Stutman and Dr.Khalida Stutman. As the two skilled dentists who lead the team at South Shore Dental Care, they take pride in giving patients the care they need to maintain healthy beams. This includes dental implants to replace missing teeth and give you a beautiful, confident grin. Call South Shore Dental Care at (516) 798-3808 or visit their website for more information or to make an appointment.