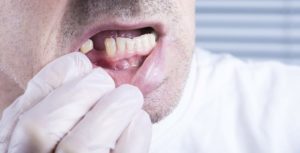 Losing any tooth can be a traumatic experience, but if it's one in the front of your mouth, your self-esteem can be lost along with it. Accidents can happen, and it's not uncommon for a tooth to be knocked out. Whether from an injury, decay, or an infection, you have multiple options to fill the gap in your smile; however, can you use a dental implant for a front tooth? Yes! If you're a candidate for the procedure, dental implants in Massapequa can replace any tooth in your mouth. 
A Dental Implant is Different
Traditionally, a missing tooth would be replaced using a bridge and crowns. A prosthetic tooth fills the gap and is held in place by bonding dental crowns over the adjacent teeth. While this method is effective, you must alter healthy teeth to support your new tooth. Not to mention, it will need to be replaced every few years.
A dental implant resolves the disadvantages of a traditional bridge because it recreates the root and crown. As a result, you won't have to reshape any teeth.
A titanium post is surgically placed into your jawbone to mimic a root. An abutment is placed on the post to connect a custom made restoration. It will be crafted to match the appearance of your real teeth, so no one will know it isn't natural. Best of all, you'll never need to budget for replacements because your dental implant can last for a lifetime.
Invest in the Benefits of Dental Implants
A dental implant is the only treatment to replace both the root and crown of a tooth, allowing it to provide exceptional benefits that aren't possible using any other method, including:
High Success Rate: A dental implant has over a 95% success rate and is proven to last for 30 years or more with the right aftercare, like brushing and flossing.
Looks and Feels Natural: Your replacement tooth will have the support of your jawbone and will be custom-made to blend in with your teeth.
Preserves Your Jawbone: With the post serving as a root, it will stop bone loss in your jaw to preserve your oral health and structures.
Cost-Effective Solution: You'll never need to pay for replacements to save money later down the road.
Easy Maintenance and Care: You'll care for a dental implant in the same way you do your natural teeth.
It doesn't matter if you're missing a front tooth or a molar. Your dentist in Massapequa can replace it using the most successful and reliable solution for tooth loss. In no time at all, it will be like nothing ever happened, and you'll have a confident, beautiful smile again.
About Dr. Dory Stutman
Dr. Stutman earned his dental degree from Case Western Reserve University and has regularly pursued continuing education in advanced services, like dental implants and full mouth reconstruction. If you lost a front tooth, request an appointment through our website or call us at (516) 366-3345.