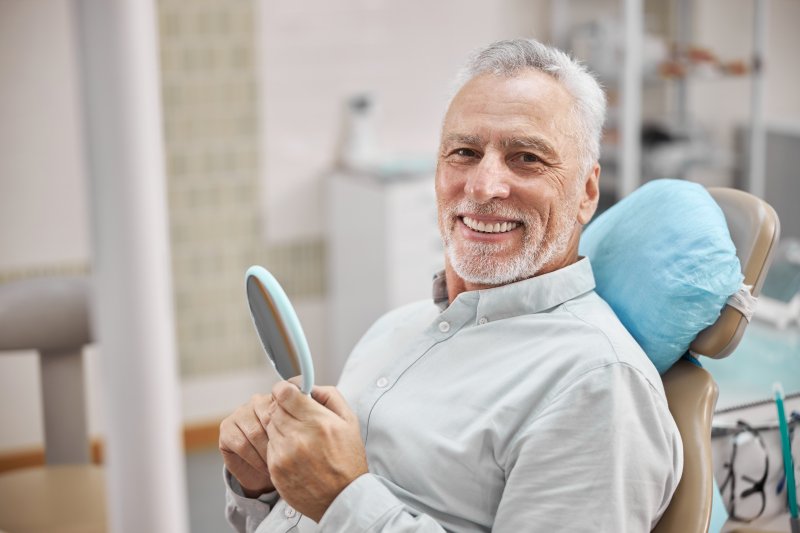 Tooth loss can affect more than just your appearance – it can negatively impact your overall quality of life as well. Fortunately, dentures can restore your smile and allow you to enjoy a fully functioning bite once again! While they're meant to last several years, you can ensure they stand the test of time with proper care. Read on to learn a few maintenance tips from a qualified dentist in Massapequa.
Be Cautious of Hard and Sticky Foods
Dentures will strengthen your bite, especially after struggling with missing teeth. Of course, you must be mindful of your diet to keep your new smile in pristine condition. Hard and sticky foods can wreak havoc on your dentures if you're not careful. They can pull your restorations out of place or even damage them. If you'd like to prevent these issues, you should exercise caution or avoid these foods altogether.
Don't Forget to Clean Your Mouth
After removing your dentures, you need to make sure you clean them with a soft-bristled toothbrush to remove plaque and food particles. Before putting them back in your mouth, don't forget to clean your teeth and gums! Otherwise, it's like taking a shower and putting on dirty clothes.
Handle Your Dentures Carefully
Be sure to handle your dentures with care every time you take them out of your mouth. If you fail to do so, you could accidentally damage them. For instance, they may fall to the floor and break. You can prevent these incidents by placing your dentures on a washcloth or cleaning them over a sink full of water. These measures will help cushion their fall in case you were to accidentally drop them.
Soak Your Dentures Overnight
You should never wear your dentures while you sleep! Not only is it a dangerous habit, but you're not allowing your gums to rest. It's strongly recommended that you soak your dentures overnight in a denture-friendly solution. When you wake up, you'll have clean and fresh dentures ready to be put back in your mouth!
Visit Your Dentist Regularly
Even if you have little to no natural teeth left in your mouth, it's still crucial to visit your dentist every six months for a checkup and cleaning. These routine appointments will allow them to catch oral health issues early on, like gum disease or cavities. With their help, you can avoid experiencing further complications down the line.
Do you want your dentures to last as long as possible? By following the tips outlined above, you can easily accomplish that! Proper care and maintenance are the best way to ensure your new smile lasts years to come.
About the Practice
At South Shore Dental Care, we strive to help all patients achieve their very best smiles. From routine checkups to cosmetic dentistry to dentures, we're prepared to handle all your oral health needs. Our team is here to assist you in any way that we can! For more denture care tips, visit our website or call (516) 798-3808.