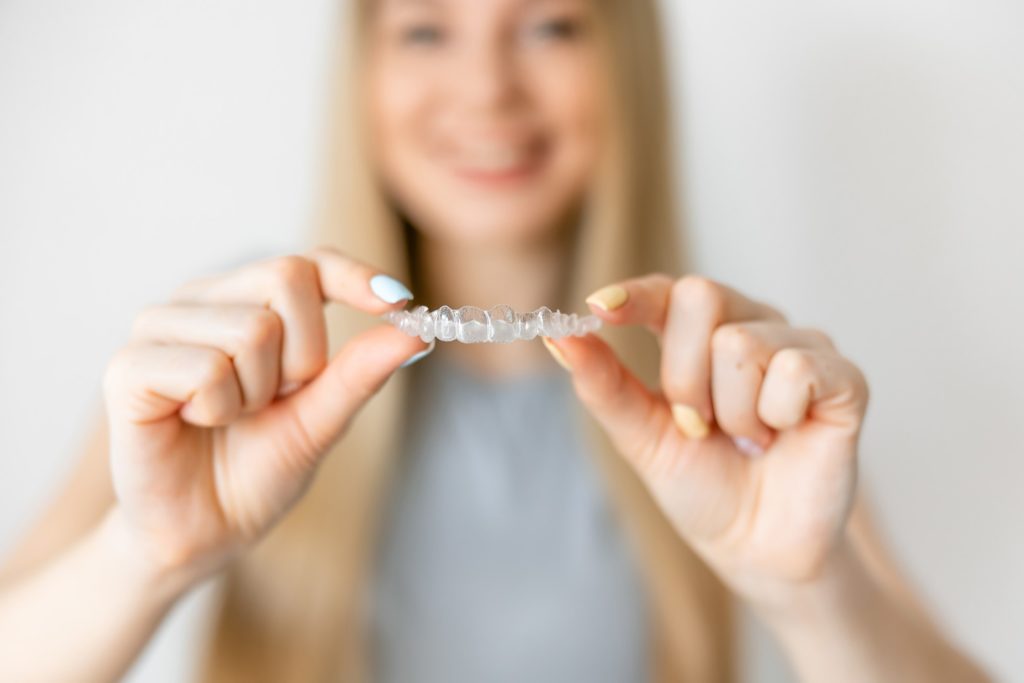 Have you seen the commercials and ads for do-it-yourself clear aligners? Since the marketing makes it seem like you can enjoy the reliability of Invisalign for a fraction of the price, it's not surprising so many patients are curious about this treatment option. The reality, however, is that it isn't a good idea for your smile or your wallet. To learn four noteworthy reasons why Invisalign is better than DIY clear aligners, keep reading.
#1. Invisalign Starts with a Comprehensive Exam
In short, clear aligners aren't for everyone. For example, if you have tooth decay, gum disease, or another serious oral health concern, then the appropriate restorative care needs to be administered first. Otherwise, there will be complications with your treatment. That's why a comprehensive exam is so important! Unfortunately, DIY clear aligners bypass this step entirely, resulting in loose teeth, worsened misalignment, and the like.
#2. Invisalign Includes Supervision from a Licensed Dental Professional
With Invisalign, every step of your treatment is monitored, from the initial impressions to the creation of your retainer. Again, the same cannot be said for DIY clear aligners. Instead, they rely on do-it-yourself impressions, which leaves a lot of room for error. Furthermore, patients don't have anywhere to turn when complications arise, making their teeth-straightening journey significantly more stressful.
#3. Invisalign Has Support from Professional Organizations
From the American Dental Association to the American Association of Orthodontists, Invisalign has support from notable organizations. Since DIY clear aligners have numerous lawsuits from patients and bypass crucial steps in the treatment process, professional organizations have actively warned the public against them.
#4. Invisalign Has Helped More Than 12 Million People
Over the last 20+ years, Invisalign has helped more than 12 million patients achieve straighter teeth and healthier smiles. The decades of experience, high-quality materials, custom treatment plans, and countless positive reviews ensure that you can have peace of mind. Especially since a good number of patients tried DIY clear aligners first and ultimately had to go through re-treatment with Invisalign!
In short, there is a reason Invisalign is one of the most sought-after teeth-straightening treatments available; it's reliable, safe, effective, and sure to deliver the gorgeous smile you deserve!
About the Practice
At South Shore Dental Care, we have two exceptional dentists leading our team, Dr. Dory Stutman and Dr. Khalida Stutman. Together, they are proud to offer a range of smile-enhancing treatments, including Invisalign. That way, you can discreetly straighten your teeth with the same friendly, trained, and experienced team that you know and trust. If you have a question about Invisalign or would like to schedule a consultation to find out if you're a candidate, don't hesitate to visit our website or call (516) 798-3808.