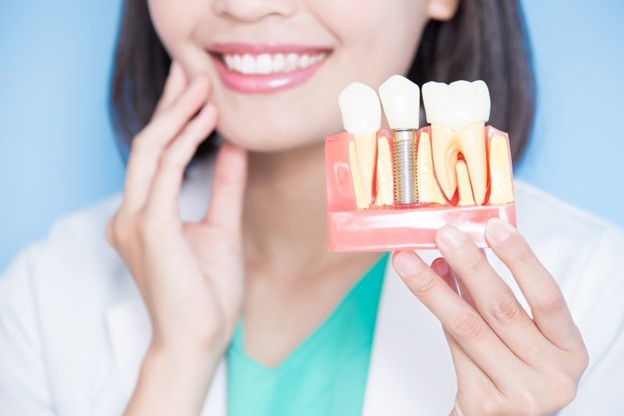 Dental implants have become the go-to treatment option for replacing missing teeth, and rightfully so! These awesome little implants can completely change your smile for the better, fully restoring its look, feel, and functionality. If you're interested in receiving dental implants for your missing teeth, you might have a few questions about the process, including their placement. Is it better to opt for traditional freehand placement, or should you seek out guided implant placement? Keep reading to learn more about the benefits of both methods and which one you should consider.
Are There Benefits to Freehand Implant Placement?
If you're familiar with the phrase "if it isn't broken, don't fix it", then you should know that this adage is applicable when it comes to freehand placement. Sometimes the tried-and-true method is the best approach for placing dental implants, for a couple of reasons:
Lower cost – Sometimes price is the biggest factor when it comes to seeking treatment, and freehand implant placement is a cheaper, more affordable option. While it might not utilize the fancy new technology that guided placement does, it can still offer the same end result at a lower cost.
Fewer appointments – Another great perk of the freehand placement method is that the overall timeline is much faster than with guided placement. Usually only one or two visits is all it takes for you to receive your implants if your dentist is placing them by hand; guided implant placement usually necessitates multiple appointments to get your mouth prepped for implants. If time is a factor, freehand placement is certainly the quicker method.
What Are the Benefits of Guided Implant Placement?
All things considered, freehand placement still relies on the skill-level of your dentist, meaning that there's still a small margin for error. But guided implant placement can cover this, thanks to the incredible amount of detail that goes into the digital planning. Consider the two main benefits of this method:
Fewer mistakes and complications – Implant placement surgery is complex by nature, meaning that unfortunately, room for error does exist. But guided placement can decrease this possibility thanks to technology-provided assistance. Even skilled dentists can make mistakes—not that they will—but guided placement rarely complicates things.
Faster recovery – Guided implant placement also allows for a quicker overall recovery time. Thanks to the detailed planning, your dentist can easily avoid blood vessels and nerve endings as they work, meaning you will experience less discomfort and your mouth won't have as much healing to do.
Dental implants will provide you with a lasting solution that is certain to improve the quality of your smile and life. That said, it's just a matter of choosing which implant placement method you feel better about; both have their own respective benefits and are sure to deliver impressive results.
About the Practice
South Shore Dental Care proudly serves patients and families in Massapequa Park under the leadership of Dr. Dory Stutman and Dr. Khalida Stutman. Both dentists have several years of experience and expertise in a variety of different fields and their practice is pleased to offer many available services, including dental implants! If you have any questions about dental implants or how they're placed, or if you'd like to schedule a visit, don't hesitate to contact the practice online or by phone: (516) 980-5623.