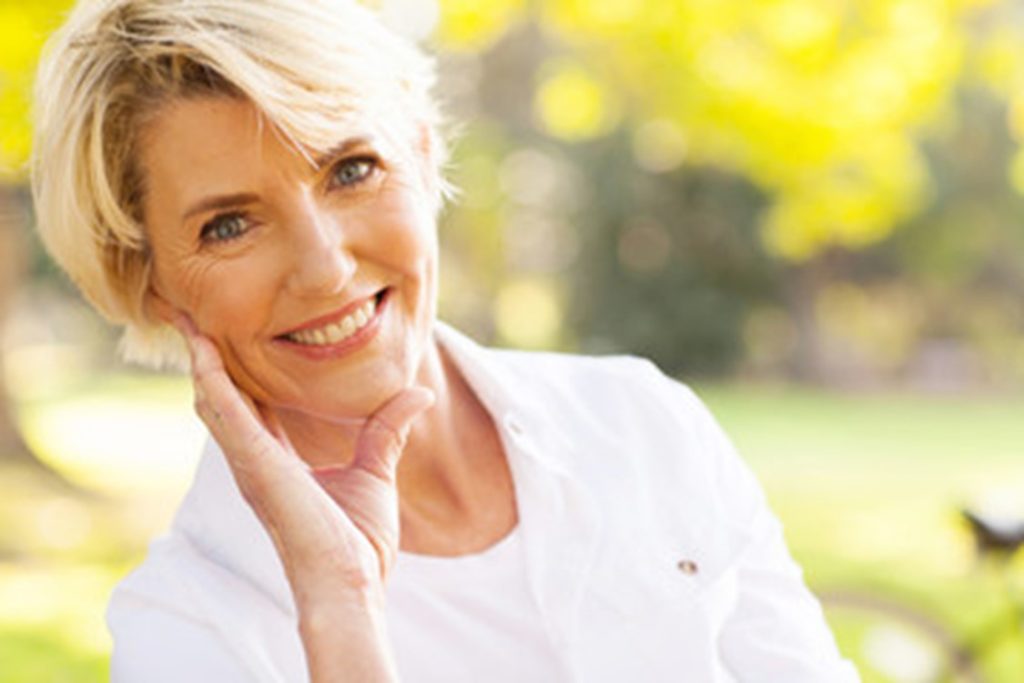 If you've heard about dental implants, then you probably already know all about the incredible things they can do for your smile! They can restore missing teeth, provide facial support, and diminish any visible wrinkles! However, you might be wondering about how your body will respond to this type of treatment. Can things like menopause affect your candidacy for implants? Keep reading to learn more about the link between menopause and how it can potentially influence receiving dental implants.
How Menopause Influences Dental Implant Candidacy
Menopause doesn't automatically disqualify you from receiving dental implants. However, there are two major bodily changes that can occur and impact your eligibility:
Changes in the jawbone's density – During menopause, your estrogen levels begin to decrease which can directly influence different parts of your body, including your jawbone. This increases your susceptibility to conditions like osteoporosis, which makes your bones more fragile. If your jawbone density isn't sufficient, your jaw won't be able to properly fuse with your implants and fully support them!
Dry mouth – Another common issue with menopause is dry mouth. Your body relies on the natural flow of saliva for many processes, and a dry mouth greatly increases the risk of conditions like gum disease. If your gums are compromised and periodontal disease is running rampant, you won't be able to get implants.
Can Postmenopausal Women Receive Dental Implants?
Studies have shown that the risk of dental implant failure is much higher among postmenopausal women. However, menopause does not necessarily prevent you from being a good dental implant candidate! There are many factors that your dentist will have to weigh, and they might float other ideas or possible treatments before clearing you for dental implants. Sometimes hormone replacement therapy can replenish depleted estrogen levels, which in turn will restore some jawbone density. You might also need to make lifestyle adjustments such as quitting smoking, changing up your diet, or adding regular exercise to your daily routine. In any case, your dentist will wholly evaluate your health before determining your eligibility.
Tips For Lowering Your Risk of Implant Failure
Luckily, there are many other things you can do to lower your risk of implant failure, and menopause has little to no bearing on them! Consider the following:
Practice regular oral hygiene by brushing your teeth twice a day, flossing and using an antibacterial or antiseptic mouth wash.
Consider using oral hygiene products that are designed specifically for helping your gums.
A healthy diet can help to ensure that your whole body is getting all the vitamins and minerals that it needs, which can help with bone strength and density. Hearty fruits and vegetables, lean proteins, and complex carbs are advised.
Visit your dentist for checkups and cleanings and seek out their advice. They are a valuable resource for ensuring that your implants are ultimately successful!
Dental implants are one of the best available solutions for missing teeth. And you don't have to let menopause deny you the chance to attain a beautiful and functional smile! Talk with your dentist if you think dental implants are a viable solution for you.
About the Author
A Long Island native, Dr. Dory Stutman proudly serves the dental needs of the Massapequa Park area alongside his wife, Dr. Khalida Stutman. Together they have several combined years of experience and expertise in a wide variety of fields and offer many services including dental implants! Both would be happy to help you achieve your smile goals; don't hesitate to schedule an appointment online or by phone: (516) 980-5623.