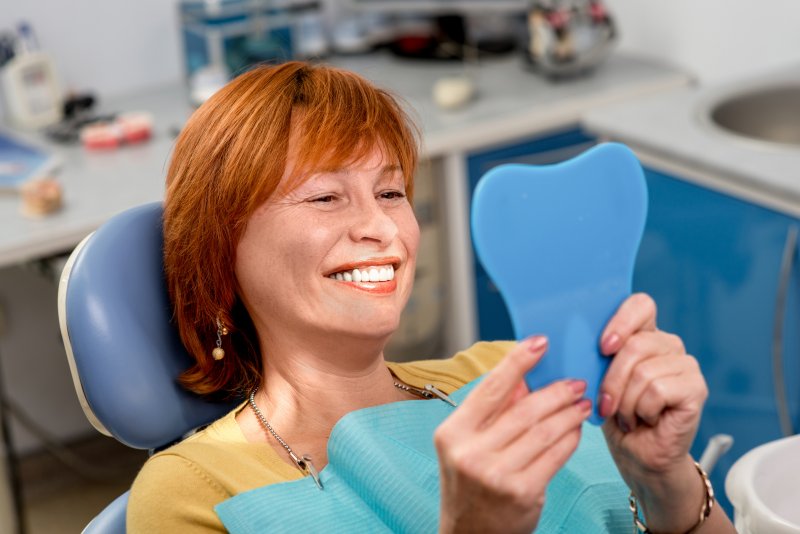 You stare yourself down in the bathroom mirror, faced with a difficult and never-ending task: maintaining your oral hygiene. Your rheumatoid arthritis demands a great deal of effort from you to simply brush and floss your teeth. As you slowly and carefully begin your routine, you wonder if your mouth might be in jeopardy. You start to worry that your condition will negatively impact your oral hygiene, and that you'll start losing teeth and your medication will prevent you from seeking the dental restoration that you desire. However, that might not be the case—dental implants are still a possibility for many people who are living with rheumatoid arthritis.
Can I Still Get Dental Implants If I Have Rheumatoid Arthritis?
As with anyone considering dental implants, your dentist will evaluate your overall health prior to you getting them. The bone density in your jaw will have to be tested, as will the state of your gums. But if you're found to have a mouth suitable for implants, your RA will not disqualify you from being eligible—just know that there are a few additional considerations.
The Challenges of Having Dental Implants and Rheumatoid Arthritis
The biggest challenge that patients with rheumatoid arthritis face when they receive implants is keeping their teeth clean. As if brushing with RA wasn't already difficult, dental implants are even more vulnerable than teeth to gum disease, meaning that if you cannot brush and floss thoroughly, you can easily develop infections around your implants.
Since rheumatoid arthritis is an autoimmune disorder, many of the available treatments involve suppressing the immune system, which also increases the risk of getting an oral infection. Some medications, such as methotrexate, can interfere with bone healing and bone density—which makes it difficult for your body to incorporate and support dental implants.
I have Rheumatoid Arthritis; How Do I Prepare for Dental Implants?
There are a few important things you can do to ready yourself for getting dental implants:
Brush and floss twice a day, in addition to using a mouth rinse.
Monitor your sugar intake carefully to help lower the risk of tooth decay.
Keep up with your regular dental checkups.
Your dentist will be able to accurately determine if dental implants are the right solution for you. Either way, heavily emphasizing oral hygiene, especially if you suffer from RA, is a good way to ensure that if you do end up needing implants, your mouth will be ready to face the challenges ahead.
About the Author
South Shore Dental Care has served the Massapequa Park area since 1995 and was founded by Dr. Dory Stutman. Dr. Stutman received his DDS from the School of Graduate Dentistry at Case Western Reserve University, and he is a member of the American Dental Association, as well as an accredited member of the American Academy of Cosmetic Dentistry. If you have any questions about the article or would like to contact Dr. Stutman, he can be reached at his website or (516) 798-3808.