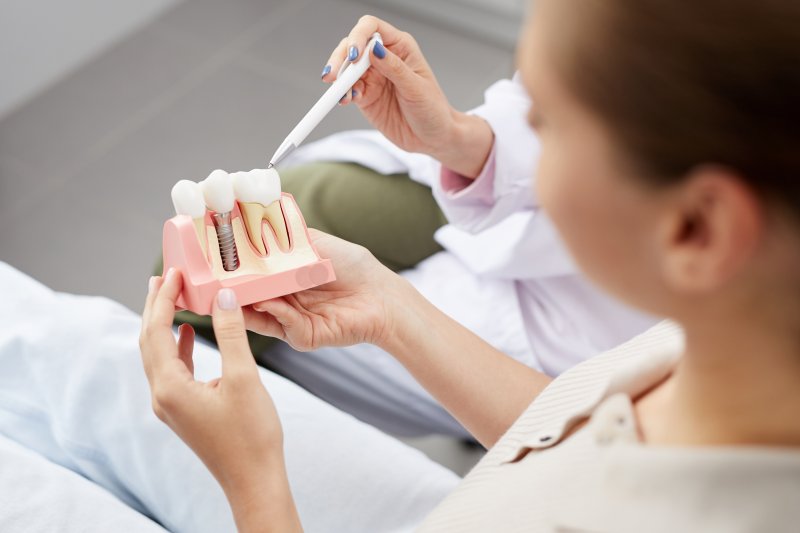 Your dentist informs you that tooth removal is necessary because of severe decay. Although this information isn't exactly what you want to hear, you accept the realization and decide you want a permanent solution to replace it. But how long will you need to wait to receive dental implants after a tooth extraction in Massapequa? A local dentist shares a few different scenarios that are possible depending on your case.
Receiving Dental Implants the Same Day as Your Extraction
As long as your dentist believes your gums are in good health, it may be possible to receive dental implants the same day as your extraction. Of course, you'll also need good jawbone density to support your new prosthetics. While this particular scenario is rare, it is most commonly performed when a patient experiences sudden facial trauma and knocks out a tooth or breaks one that requires immediate removal.
By allowing your dentist to replace your missing tooth the same day it is removed, you minimize any chance of bone loss, which is common the longer you wait to receive permanent prosthetics.
Receiving Dental Implants 2-3 Months After Tooth Removal
This scenario typically occurs when there is an infection or damage to the soft oral tissues, as you will need ample time to heal. You and your dentist will discuss the proper length of time to wait before having your dental implants surgically put into place, but it is imperative that you do not put it off too long. Otherwise, you will be at risk for additional bone and tooth loss, which will only lengthen the process.
After a few months of allowing your mouth to heal, your dentist will examine your oral cavity to ensure you are ready to receive your new dental implants in Massapequa Park.
Receiving Dental Implants 3-6 Months After Tooth Extraction
This is probably the most common scenario, as this is the general wait time for patients who lack proper jawbone density. This area of your facial structure serves as the foundation for your smile. To ensure it is strong enough to support your future implants and custom restoration, you will likely need a bone graft. By placing new and existing bone minerals together, it strengthens over time, allowing for a more structurally sound environment once you have your dental implants put into place.
It's necessary that you work closely with your dentist to ensure that you do not wait too long to receive your dental implants. Fortunately, when entrusting your smile to a qualified professional, you can be sure that the appropriate steps are taken to give your mouth the time it needs to heal before adapting to a new and improved smile.
About the Author
Dr. Dory Stutman graduated with his dental degree from the School of Graduate Dentistry at Case Western Reserve University. Completing his general practice residency at MetroHealth Medical Center in Cleveland, Ohio, he also finished a postgraduate program in esthetic dentistry at the University of Buffalo. At South Shore Dental Care, he and his team are ready to assist should a patient require tooth removal. Not only will he provide detailed instructions and expectations, but he'll also go over the timeline for tooth replacement. If you are wondering when you'll be able to receive dental implants, contact us at (516) 798-3808.