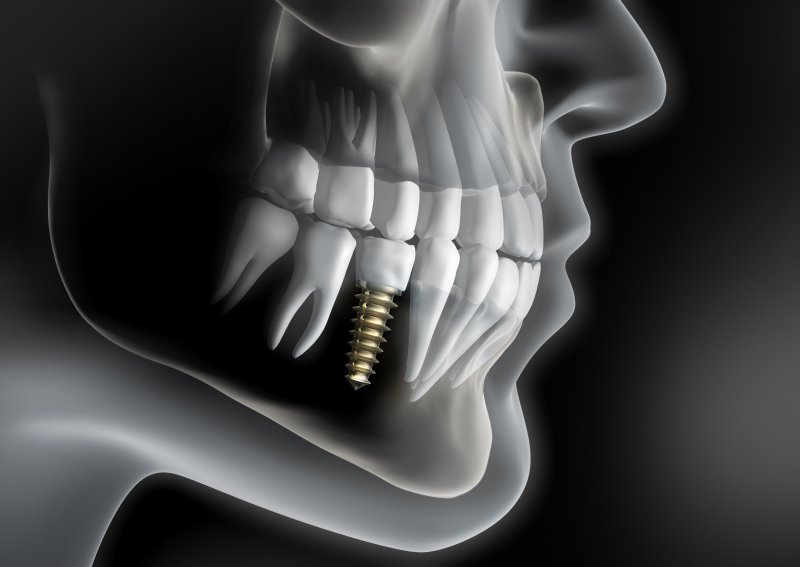 If you are considering permanent prosthetics to replace your missing teeth, it's important that you understand what your dentist is referring to when discussing your treatment plan and its process. Unfortunately, certain terminology is often used, making it difficult for patients to truly grasp what a professional means. To help you feel better prepared for your next visit, here are dental implant terms you should know in Massapequa Park.
The Importance of Knowing Dental Implant Terms
Anytime you are preparing to have a procedure or more extensive oral surgery, it's important that you understand exactly what the dentist is planning to do. It doesn't matter if it's a dental crown or dental implant that is being placed, you want to know each step, so nothing comes as a surprise. To do this, you need to know the different terms a dentist uses. It can certainly help to brush up on your terminology beforehand, so you spend less time asking them to explain during your appointment and more time focusing on your future smile.
The Definition of Key Terms
If you want to feel better educated when walking into your dentist's office to discuss your dental implant treatment, here are a few key terms you should make sure you're familiar with:
Abutment: You will receive this after you're fully healed from your dental implant surgery. It is a metal appliance that connects to the titanium post and your customized restoration (i.e., crown, bridge, or denture).  
Ceramic: This is a material that many dentists use to create dental implants. It is ideal for patients with metal sensitivities or allergies and is made of clay to provide a more natural appearance.
Crown: This term is interchangeable with "cap." Patients receiving dental implants may receive an implant crown, which means only one tooth is being replaced and a single dental crown will be put into place to replicate the visible portion of the tooth.
Dentures: This term is most commonly used when referring to traditional prosthetics that sit on top of your gums. However, if you are missing an entire arch of teeth and prefer dental implants, you can receive an implant denture that attaches to 4-8 implant posts and offers greater stability.
Implant: Probably the most important term you should know is "implant." This refers to the titanium, zirconia, or ceramic post that looks similar to a screw. It is surgically placed into your jawbone and fuses with the bone tissue to support your customized restoration.  
Osseointegration: This process occurs during your recovery phase. After dental implant surgery, you will be required to spend 3-6 months at home allowing your implants and bone tissues to fuse, which is known as osseointegration.
Titanium: Titanium is the most popular material used for dental implants because of its ability to fuse well with bone. It's lightweight but also strong, and it can last 30 years or more with optimal maintenance.
Zirconia: Another option for patients with metal sensitivities is zirconia. Unlike titanium implants that require an abutment, these prosthetics do not and often blend in much better than titanium or ceramic.
Knowing a bit more about the verbiage used to describe the dental implant process, you should feel a bit more confident about your future treatment. However, if you hear an unfamiliar term, don't be afraid to ask your dentist. They are available to answer your questions and offer clarification when needed.
About the Author
Dr. Dory Stutman graduated with his dental degree from the School of Graduate Dentistry at Case Western Reserve University. Completing his general practice residency at MetroHealth Medical Center in Cleveland, Ohio, he also finished a postgraduate program in esthetic dentistry at the University of Buffalo. He and the team at South Shore Dental Care are here to help patients suffering from tooth loss experience a new way of life with dental implants. If you are looking to transform your smile and embrace better functionality, contact us at (516) 798-3808.