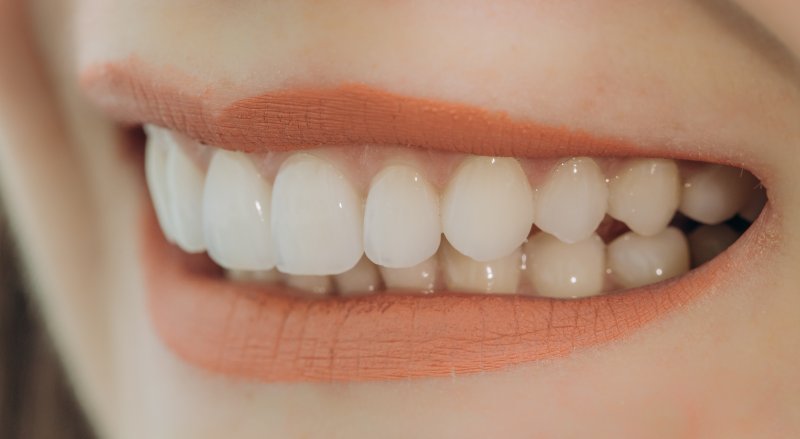 Do you feel confident about the way your teeth look? One of the great things about living in today's world is the fact that you don't need to settle from a smile that you don't feel comfortable showing off. There are numerous cosmetic dental treatments out there to choose from, including dental veneers. But what are they typically made of? Continue reading to learn more about dental veneers in Massapequa so you can make a more informed decision about your smile.
Composite Veneers
This is a type of veneer that uses a composite material in order to repair and cover a damaged tooth. This is then smoothed and polished by a dentist in order to look more natural and cosmetically appealing. They have all sorts of different advantages. Here are just a few of them:
Affordability: Composite veneers are about half the price of porcelain veneers. Most of the time, veneers are not covered by your dental insurance plan, so cost is very important for many families to consider.
Quick Treatment: The process of getting a composite veneer is much shorter. They can usually be fabricated while you wait. They are then sculpted to your teeth rather than being made in a lab.
Reversible: There is minimal prep work required when getting composite veneers. This means that they are able to be removed and replaced easily if needed.
Porcelain Veneers
This type of veneer has become very popular amongst celebrities because it covers up imperfections and leaves patients with a smile that is ready for the red carpet. Here are just a handful of advantages of porcelain veneers:
Strong: Porcelain is a much stronger material than composite resin. They are not completely indestructible, but they are said to be just as strong as your natural teeth.
Long-Lasting: Porcelain veneers can last more than 15 years if you maintain them properly. Composite veneers only last between 5 and 7 years on average.
Appearance: Both options appear to be natural, but porcelain veneers have more toothlike aesthetics and a translucent quality that is similar to your natural enamel.
Stain Resistant: Porcelain veneers are resistant to staining, so they will look beautiful and white for many years to come.
Which Type of Veneer Is Better?
Both composite and porcelain veneers are great option, but you will ultimately get what you pay for. If you are looking for a cost-effective solution to imperfections in your smile, composite veneers are a great choice, and they won't break the bank! If you are looking for something more durable that will last for many years down the road, porcelain veneers are a great investment.
Veneers go a long way when it comes to perfecting the appearance of your smile. By talking to your dentist, you can determine which option is most beneficial for you!
About the Practice
Dr. Dory Stutman and Dr. Khalida Stutman are two of the leading cosmetic dentists in the Long Island area. Both dentists earned their dental doctorates from the School of Graduate Dentistry at Case Western Reserve University and are members of both the American Dental Association and American Academy of Cosmetic Dentistry. To learn more about dental veneers or to schedule a consultation at their office in Massapequa Park, visit their website or call (516) 798-3808.