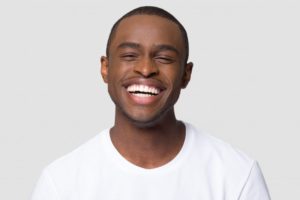 As you prepare for a work meeting over Zoom, you look in the mirror and can't help but wish that your teeth were straighter. With your professional and social life, traditional braces are not a viable option, but perhaps you'd consider Invisalign. Before you start treatment, however, you have questions that need clear answers. In this blog post, you can get responses to some of the most commonly asked Invisalign questions in Massepequa Park so that you can make the best decision for your smile.
What Can I Eat While on Invisalign Treatment?
One of the best perks of this treatment is that you have the freedom to eat just about anything! Unlike braces, which come with a list of restricted foods, Invisalign aligners can be removed, allowing you to enjoy your favorite foods. Just remember to brush and floss your teeth before putting the aligners back in.
Can I Drink with the Aligners in?
You may drink water while the aligners are in your mouth, but for anything other than that, you'll need to take them out. Just as with food, you'll need to brush your teeth afterward prior to putting the aligners back into position.
How Long Do I Need to Wear the Aligners Every Day?
You should have your aligners in place for 20 to 22 hours every day. Basically, the only times you shouldn't be wearing your aligners are when you're eating or drinking and when you're doing routine oral care. If there's a special occasion or you have a sports event that requires a mouthguard, you may remove the aligners, but be sure to put your aligners back in as soon as possible so that you don't fall behind in treatment.
How Long Does Treatment Take?
Each case is different, but the average treatment time is about 12 months. During your consultation, your cosmetic dentist in Massapequa Park can give you a more precise timeline for you specifically. The duration of treatment depends mostly on how severe your teeth's misalignment is, the types of alignment issues you have, and how well you follow instructions.
What Do I Need to Do to Take Care of My Aligners?
Even though you wear the aligners for only two weeks, they can quickly build up plaque and stains if you don't maintain them. Every day, you need to rinse them off when you remove them for meals or oral care. At night, you need to gently brush them (without toothpaste) in warm water. Do not use hot water because it can warp the plastic.
The next time you feel self-conscious about your teeth, remember that Invisalign has the ability to correct alignment problems in a subtle way. Still not sure if it's right for you? Do you have other questions that aren't addressed here? You can always contact your dentist and ask!
About the Practice
For the dental providers at The Luminous Smile at South Shore Dental Care, helping patients achieve a healthy, confident smile is a passion. After dental school, Dr. Dory and Dr. Khalida Stutman continue to develop and gain expertise through training courses. In fact, Dr. Khalida has completed a one-year program in orthodontics with the United States Dental Institute. If you would like to learn more about Invisalign with either Dr. Stutman, you can contact South Shore Dental Care at 516-798-3808 or by clicking here.