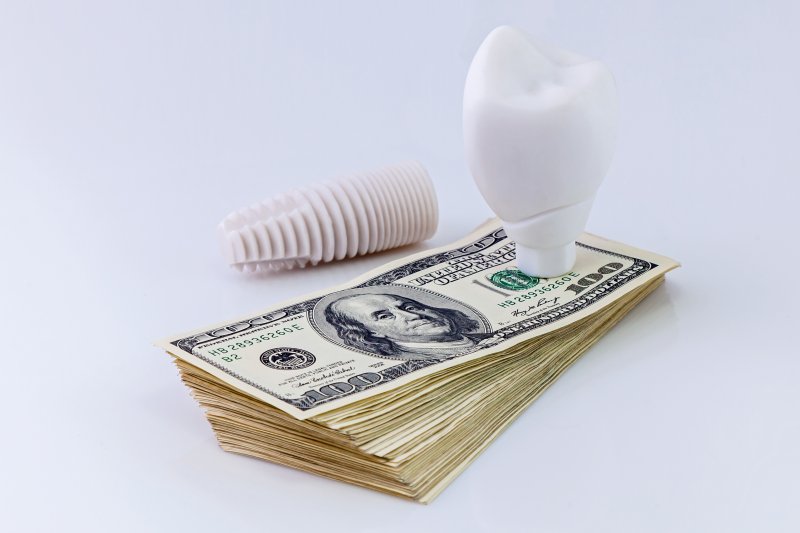 You can't put a price on a great smile, but you can put a price on the different forms of tooth replacement. When it comes to dental implants, many patients are often reluctant to pursue the treatment since the price tends to be higher compared to other options. However, it's important to note that there are many factors that can go into the cost of dental implants in Masapequa – and the benefits they offer are often considered to be well-worth the extra expense. Are dental implants worth the cost? This post can help you make that decision?
What Contributes to the Cost of Dental Implants?
The amount one person ends up paying for implants won't necessarily be the same as what someone else pay for the treatment. Common factors that need to be considered include:
The Number of Teeth Missing: Some people only need to have one tooth replaced while others have to deal with multiple gaps simultaneously. The number of implants you'll have to pay for differs depending on the number of teeth lost.
Location of the Missing Teeth: If several teeth have been lost in a row, they can all be replaced at once with a pair of dental implants and a bridge. If there are gaps in multiple locations, more posts might be needed.
Oral Health: If you decide to get dental implants but do not currently have the healthy gums and jawbone required for a successful surgery, you'll need to pay for additional preparatory procedures like bone grafts and gum disease.
Are Dental Implants a Worthwhile Investment?
Even though they cost more than traditional bridges and crowns up front, dental implants are considered to be well worth the investment because of the various benefits they offer. They prevent your new teeth from slipping, offer improved chewing strength that lets you enjoy all of your favorite foods again, and even prevent bone loss in the jaw. However, perhaps the most important benefit to consider when it comes to cost is the longevity of the implant posts. While traditional replacements will need to be swapped out every 5 to 10 years, implants have an expected lifespan of 30 years or more. Because of this, you won't have to pay for a replacement as often, if at all, meaning you'll save more money over the decades than you would have if you had gotten a regular bridge or dentures instead.
Of course, you'll need to consider your own oral health and unique financial situation before you can definitively decide whether or not dental implants are truly worth the price. It's important to schedule a consultation with your dentist to go over the different factors so that you can pick the form of tooth replacement that's right for you.
About the Author
Dr. Dory Stutman has been in private practice since 1991 and currently helps patients in the Masapequa area repair and enhance their smiles at his practice, South Shore Dental Care. He has attended many advanced training courses for implant placement, and his experience will help him create a reasonable estimate of the price depending on each patient's situation. To schedule an implant consultation with him, visit his website or call (516) 798-3808.