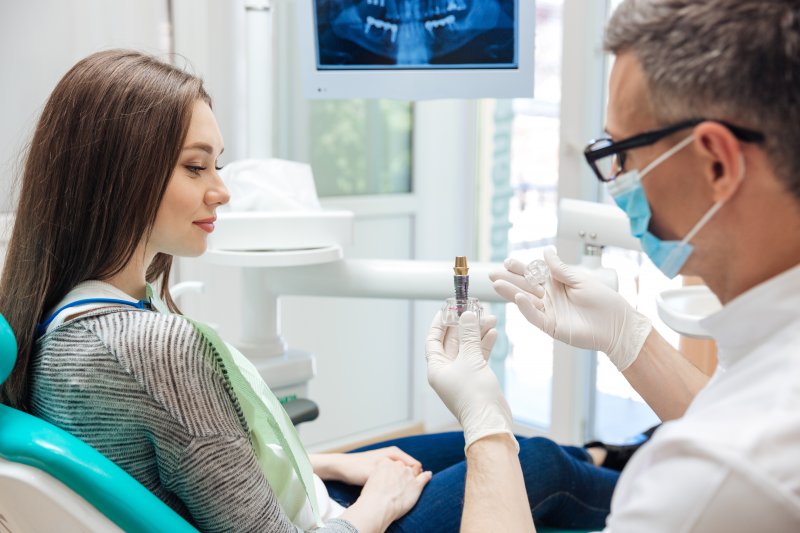 Are you guilty of biting your fingernails or chewing on ice? Do you smoke or use your teeth as tools to open packages? If you answered "yes," there is a strong chance you could be putting your dental implants in Massapequa Park at risk for serious damage. This costly investment is designed to last decades but only if proper care is taken to ensure their longevity. To avoid the potential for implant failure, consider the following bad habits you should give up if you want to ensure the health of your custom restorations.
Using Tobacco Products
Smoking and tobacco use is not only bad for your overall health, but it can significantly damage your natural teeth and dental implants. While you may be faced with stains and discoloration to your regular tooth enamel, your implants cannot properly fuse with the bone and surrounding tissues because of your smoking. Not to mention the increased risk for gum disease that tobacco products can cause, which can lead to bone deterioration and potential implant failure.
Avoiding Your Regular Dental Appointments
Seeing your dentist in Massapequa is crucial if you want your dental implants to last. The reason is that not only will they be examining any natural teeth remaining in your oral cavity for tooth decay, but they'll also check for signs of gum disease that can negatively impact your restorations. Should bacteria and plaque spread beneath the gum line, it can begin to attack the bone and soft tissues, resulting in your implants become loose because of your weakening jawbone. Allowing your dentist to regularly examine your smile will ensure this doesn't happen to you.
Using Your Teeth as Tools
If you're being honest, you've probably opened a package with your teeth at one time or another. You may have even attempting to crack open a bottle by using your pearly whites to remove the cap. Not only can this harmful habit result in a sudden trip to see your emergency dentist for a soft tissue laceration or worse, but it can chip, crack, or break your dental implant and even cause damage to the bone. The pressure you apply to these teeth when attempting to open items that normally require scissors, pliers, or bottle openers can cause your implants to loosen and eventually fail.
Forgetting to Floss
Whether you're actually forgetting to floss or simply avoiding this important task, the decision to neglect this aspect of your oral hygiene routine can cause you to throw away the costly investment you've made in your smile. Flossing is one of the most effective ways to remove plaque and bacteria from in-between your teeth. When you allow it to build and spread, it can lead to gum disease and eventual bone and tooth loss. Not only are you putting yourself at risk for losing more of your natural teeth, but you'll also notice your implants begin to loosen. Unless your dentist can salvage the problem, it may require complete removal of the posts.
By eliminating these bad habits, your dental implants will remain firmly in place, allowing you to fully embrace and enjoy a better quality of life.
About the Author
Dr. Dory Stutman graduated with his dental degree from the School of Graduate Dentistry at Case Western Reserve University. Completing his general practice residency at MetroHealth Medical Center in Cleveland, Ohio, he also finished a postgraduate program in esthetic dentistry at the University of Buffalo. Attending more than 100 hours of advanced dentistry seminars on cosmetic dentistry, dental implants, and full-mouth reconstruction, Dr. Stutman and his team remain committed to providing patients with tips on ways to extend the lifespan of their smiles as well as what to do to avoid damaging their implants and other customized restorations. If you want to ensure your prosthetics remain damage-free for longer, contact us at (516) 798-3808.