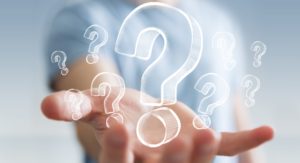 If you've lost a tooth or two over the years, you have more options than ever to rebuild your smile. As an alternative to traditional treatments, many patients are turning to dental implants in Massapequa Park to replace their missing teeth because they look and feel natural. Although you're excited to discover their benefits for yourself, it's normal to have several questions before you're ready to commit to the treatment. Here are 4 questions to ask your dentist about dental implants to help ease any apprehensions.
What are the Consequences of Untreated Tooth Loss?
The complications of tooth loss extend beyond what you see on the surface. Your incomplete smile will lower your self-esteem, but it will also negatively affect your oral health because you didn't just lose the crown. Instead, you're also missing the root, so your jaw isn't being stimulated. Over time, this causes your bone to slowly shrink. Your remaining teeth won't have the support they need to stay in place. They will drift out of alignment, increasing your risk of several new issues, like cavities, gum disease, and even additional tooth loss.
Will a Dental Implant Improve My Oral Health?
A dental implant is unlike any other treatment because it recreates the entire tooth structure, including the root. As a result, it stimulates your jaw to promote new bone growth. This keeps your jaw strong to stop dental drift to preserve your natural smile. As a result, you'll decrease your risk of issues associated with tooth loss to lower your long-term dental expenses.
How Long Do Dental Implants Last?
Dental implants offer the most predictable results when compared to any other prosthetic. In fact, they have over a 95% success rate. They are proven to last for several decades with the right care, so you'll never need to worry about paying to have them replaced. You can help to protect your investment by maintaining your oral hygiene at home and visiting your dentist in Massapequa Park at least twice a year.
How Much Do Dental Implants Cost?
There isn't a set fee for dental implants because the cost is based on your specific treatment plan. Your dentist will provide you with an estimate during your initial consultation and discuss your payment options, like using your dental insurance or third-party financing. They will help you find the solutions you need to replace your missing teeth without breaking the bank.
Get Started Today
If you're ready to enjoy a complete smile, it's time to see if you're a candidate for dental implants. Your dentist will replace your missing teeth using a permanent solution.
About Dr. Dory Stutman
Dr. Dory Stutman believes his patients deserve to benefit from the best, which is why he completes over 100 hours of continuing education each year. He's undergone advanced training in many areas of specialty, including dental implants. He can recreate a magnificent, functional smile that looks and feels natural. Contact our office today to schedule your consultation for dental implants.