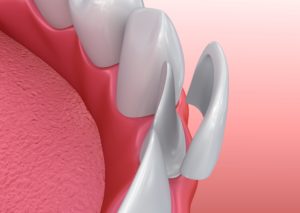 If you're not in love with your smile, you don't need to feel embarrassed about your teeth. You can get the picture-perfect smile you deserve with veneers in Massapequa Park. The minimally invasive treatment can correct several issues at once using just one procedure. You'll enjoy drastic, natural-looking results that can last for a decade or longer with the right aftercare. Although you're excited to achieve the smile of your dreams, it's normal to have a few concerns before committing to the treatment. Here are 4 things you need to know about veneers before transforming your smile.
1. You don't need veneers on all your teeth.
Every treatment plan is customized to meet the patient's exact needs. This also involves the number of veneers needed. Although a veneer can be placed on a single tooth, your cosmetic dentist will likely recommend having them placed on the front 2, 4, or 8 teeth because they are most visible when you smile. This creates a seamless look for results that look natural.
2. You can keep more of your tooth structure.
In the past, your teeth would need to be shaved down quite a bit to allow veneers to be bonded to them. Nowadays, veneers are thinner than ever, so less of your tooth structure needs to be removed. In some cases, they may not need to be altered at all. This creates a minimally invasive treatment while preserving more of your tooth's integrity.
3. You'll need to maintain your veneers.
Veneers are an investment that can last for several years with the right care. You can help ensure they last by taking the time to care for them using a few simple tips:
Use a soft-bristled toothbrush and nonabrasive toothpaste.
Brush your teeth at least twice a day for 2 minutes.
Floss in between each tooth daily.
Wear an athletic mouthguard if you play sports.
Don't use your teeth as tools or chew on inedible objects.
Visit your dentist at least twice a year for a cleaning and checkup.
4. Porcelain veneers can't discolor.
The veneer itself cannot discolor, so your new smile can stay bright; however, there are certain factors that can cause them to appear darker. Using abrasive dental products can cause scratches to develop on their surfaces, which can trap food particles and plaque. This can make your veneers look discolored. In addition, your underlying teeth can still develop stains, so it's best to limit your contact with darkly pigmented foods and drinks.
Invest in a Beautiful Smile
If you're insecure about your teeth, your cosmetic dentist in Massapequa Park can give you the radiant smile you deserve. Take your first step toward improved confidence by scheduling your consultation for veneers.
About Dr. Dory Stutman
Dr. Dory Stutman is a highly sought dentist in the community because of his extensive qualifications in many areas of specialty, like cosmetic dentistry. As an active member of the American Academy of Cosmetic Dentistry, he offers the solutions you need to enhance your smile. Contact our office today to schedule your consultation.