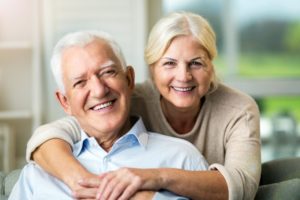 How are you dealing with the COVID-19 crisis? Individuals with compromised immune systems and adults who are 65 and older are considered most at-risk for contracting the virus. Do you fall into either of these categories? If so, you may have some concerns as it pertains to seeing your emergency dentist in Massapequa. If a dental injury occurs and you need immediate care to fix the problem, how can you know you're safe from harmful bacteria and viruses? To help you feel more confident the next time you go for an oral checkup, here are a few answers to some of the most common concerns expressed by at-risk individuals like yourself.
What is the Most Effective Way to Avoid Contracting COVID-19?
The best course of action you can take right now is to stay at home as much as possible. This isn't always easy, especially if you need groceries, or you need to see your dentist or doctor. However, the Centers for Disease Control & Prevention (CDC) recommends only leaving your house when needing essential items and to wear a face mask and gloves while continuing to social distance from those around you.
Should I Receive Dental Care During This Time?
This is dependent on how necessary your dental care is at this time. While no one should forgo treatment altogether, if you are considered "at-risk" it may be best if you postpone your visit, if possible. If you need a simple cleaning and checkup, your dentist will most likely be able to justify putting it off until a later date, but if you require emergency care or are suffering from an aggressive condition (i.e. gum disease), it may be necessary to discuss with your dentist what steps you can take to receive the help you need while remaining healthy and safe.
Some dental offices are accommodating at-risk patients in Massapequa by offering special hours for seniors to come in and receive dental treatment or even teledentistry services. Others are adhering to a set of safety protocols that serve to create a healthier environment for everyone who visits.
How Can I Know if It's Safe to Visit the Dentist?
Most dental offices across the country are implementing various steps to avoid possible contamination and transmission of COVID-19. From staff wearing personal protective equipment (PPE) and changing into and out of work attire at the office, to patients receiving pre-screens, temperature checks, and performing an oral rinse before their appointment, every recommendation by the CDC and other health and safety organizations is being diligently practiced.
You'll also be pleased to know that increased sanitation efforts are occurring to minimizing harmful bacteria on instruments, equipment, surfaces, and in the air.
Will Staff Be Checked for COVID-19?
Although COVID-19 tests are not available for daily use, your dentist is taking great care to make sure everyone who works within the office is healthy and fever-free. Temperature checks are performed each day to ensure all individuals are cleared and showing no symptoms of the virus.
Can I Expect to See Other Patients During My Visit?
This is dependent upon how your dentist chooses to space out scheduling. For many professionals, they are choosing to see fewer patients each day for two reasons: 1) To avoid an overabundance of germs and bacteria entering the facility and 2) to ensure social distancing is practiced. While you may see a few patients during your visit, it is highly unlikely that you will be in the same room as anyone else at any given time.
If you still have concerns or would like to know more about the steps your dentist is taking to keep you safe during your visit, don't hesitate to contact a member of your dental team. They'll be happy to assist and offer insight that will help you decide when you should seek treatment.
About the Author
Dr. Harbpinder Shevchenko earned her Bachelor of Dental Surgery in India in 2003 before achieving her Doctor of Dental Medicine degree from the Boston University Goldman School of Dental Medicine in 2009. Passionate about her patient's smiles, she understands that during these uncertain times, those who are considered at-risk for COVID-19 may have many concerns and questions about receiving necessary or emergency care. If you or a loved one need assistance, contact us at (603) 926-8827.