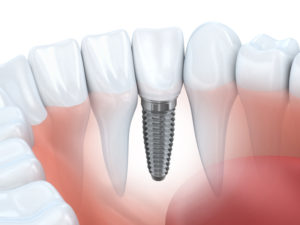 You've been missing one or more teeth for a while now, and it's started to affect your life in more ways than one. You have trouble eating chewy or crunchy foods. You have a hard time pronouncing certain words. You get self-conscious about the gaps in your smile. You want to replace your missing teeth, but you've heard that traditional methods like bridges and dentures can have adverse side effects. Fortunately, there is a more natural way of replacing your teeth – dental implants in Massapequa. Let's look at why dental implants are the best solution to tooth loss.
How Did People Use to Replace Missing Teeth?
In the old days, people only had two options to replace missing teeth: bridges and dentures. A bridge is a metal frame attached to a set of crowns, or caps that are meant to slip over natural teeth. The bridge attaches to the teeth on either side of the missing one, with metal clips or some kind of adhesive. In either case, it places a lot of pressure on both of those teeth. In addition, placing crowns requires part of the teeth to be shaved away in order to make room. If you replace a missing tooth with a bridge, you can wind up damaging two additional teeth.
The other option, dentures, isn't much better. Dentures consist of plates that hug your palate or lower jaw and require administering adhesive at least once a day, if not more, to stay in place. However, there is always the chance that they will slip around when you talk or eat, which can be even more embarrassing than missing teeth.
Why Are Dental Implants the Best Option?
Dental implants solve a lot of the problems of bridges and dentures. They are designed to look and feel exactly like natural teeth, and not slip around or exert pressure on surrounding teeth. Implants involve a titanium post that is surgically inserted into the jawbone. Over a period of a few months, the jawbone grows around the post until the implant is basically part of your anatomy. It functions like a tooth root in that it stimulates the jawbone whenever you bite or chew. Bridges and dentures do not provide this benefit. When you go without jawbone stimulation, that area of the bone starts to atrophy. Part of your face then begins to look sunken and older. Dental implants keep you looking young.
It's also much easier to take care of implants. Regular brushing, flossing, and checkups with your dentist are all you need to keep them healthy. In that manner they're very similar to natural teeth. You don't have to maneuver around them like you do with bridges. And you don't have to soak them in cleaner every night like you would dentures. Dental implants are very easy to maintain.
If you're missing teeth, consider dental implants as a way of replacing them. Contact your dentist in Massapequa to learn more.
About the Author
Dr. Dory Stutman works with his wife, Dr. Khalida Stutman, at South Shore Dental Care in Massapequa Park, NY. He is a member of several organizations, including the American Academy of Implant Dentistry, and is a Fellow of the Academy of General Dentistry. To learn more about how he can replace your missing teeth with dental implants, contact Dr. Stutman on his website or call (516)-798-3808.