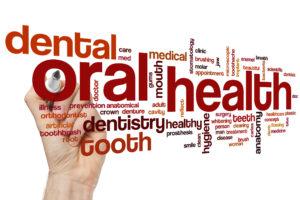 Have you ever heard the expression, "knowledge is power"? Dentists spend years in college learning everything they need to know about how to care for your smile. However, patients can also benefit from learning a little bit about general dental care so they can make informed decisions when it comes time for treatment. Curious to know more? A dentist in Massapequa breaks down 10 common dental terms below.
#1: Cavity
Cavities, also called tooth decay, are permanently damaged areas of the outer tooth layer that develop into tiny openings and expose the tooth's inner dentin. Among the world's most common health problems, cavities occur when bacteria stick to teeth and produce acid that eats away at the protective layer of tooth enamel.
#2: Crown
A crown is a cover or "cap" that is placed over a damaged tooth to improve its strength, appearance, shape or alignment. Caps can be made from a variety of material, such as porcelain, ceramic, gold, acrylic or metal alloys.
#3: Root Canal
Root canal therapy is a procedure to relieve dental pain and save badly-decayed or infected teeth. Also known as endodontic treatment, the procedure typically causes no more discomfort than getting a new filling.
#4: Periodontal Disease
More commonly known as gum disease, periodontal disease is an infection of the tissues in the mouth that hold the teeth in place. The disease is caused by the bacteria in plaque, which can build up on teeth over time and eventually harden. Common symptoms of gum disease include bleeding and swollen gums.
#5: Dentures
Dentures are artificial teeth and gums that can be removed and placed back into your mouth. Typically made from hard resin on top of an acrylic base, they are an excellent tooth-replacement solution for many men and women – especially those who do not have a healthy and strong jawbone.
#6: Dental Implant
A dental implant is a titanium rod that is surgically placed into the jawbone beneath the gums. By mimicking the natural tooth root structure, dental implants provide maximum support for replacement teeth and allow patients to once again eat, speak and smile with confidence.
#7: Invisalign
Instead of unsightly metal brackets and wires, Invisalign uses a series of transparent plastic aligners to discreetly and slowly move teeth into the desired position. Each set of aligners is custom-designed to apply pressure to specific points in the mouth to gently straighten crooked, gapped or misaligned teeth.
#8: Porcelain Veneers
Porcelain veneers are thin, custom-designed shells that are bonded to the top of teeth to fix minor dental flaws like chipped or gapped teeth. This quick and easy cosmetic dentistry treatment can fix one or two flaws or transform an entire smile!
#9: Oral Sedation
Typically administered in the form of a pill taken some time before an appointment, oral sedation produces a light-to-moderate level of sedation that will leave you feeling anxiety-free by the time you arrive to the dentist's office.
#10: IV Sedation
For patients with severe dental anxiety, IV sedation delivers faster and deeper relaxation through the bloodstream. Administered directly into the vein, IV sedation is monitored through the procedure and can easily be adjusted during treatment if needed.
The more you know about oral health care, the easier it is to achieve and maintain a healthy smile. For more information, talk to a family dentist in Massapequa today.
About the Practice
Led by the dynamic husband-and-wife team of Dr. Dory Stutman and Dr. Khalida Stutman, South Shore Dental Care offers a full range of dental care services to patients in Massapequa Park and surrounding areas. For more information about the boutique dental practice that patients trust, visit the South Shore Dental Care website or call 516-798-3808.