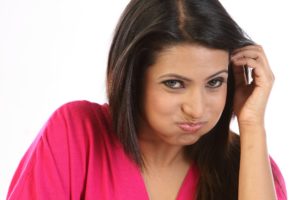 Did you know about 100 to 200 species of bacteria live in your mouth at any given time? While some are beneficial to your oral health, others can wreak havoc on your teeth and gums. If you do not control the bacteria levels, it can lead to tooth decay, gum disease, chronic bad breath, and plaque buildup. Some bacteria are not just damaging to your mouth but your body as well. Some oral species can travel into your bloodstream, increasing your risk of cardiovascular disease, respiratory infections, and diabetes. Besides your toothbrush and floss, there are 5 natural remedies recommended by your holistic dentist in Massapequa to keep your smile healthy.

Oil Pulling
Oil pulling has been used for decades to remove bacteria while also helping to fight infections. By swishing coconut oil in your mouth, it pulls toxins from the smallest oral cavities. This simple remedy can reduce plaque, gingivitis, and even cavities.
Green Tea
Green tea is great for your oral and general health. While it boosts your immune system and helps you lose weight, it also promotes healthy teeth and gums. Green tea contains high levels of antioxidants, which can reduce inflammation. This can help to treat gum disease while also decreasing harmful bacteria in your mouth. Simply grab a cup of tea during lunch or for a relaxing afternoon break.
Neem Oil
Neem oil is an ancient remedy used to treat infections in the mouth. The oil may have a terrible taste, but it is antibacterial. It can keep bad bacteria at bay to lower plaque and tartar levels in your mouth. It can also treat inflammation and bleeding gums, which is effective for combating gum disease. It is most effective when the oil is applied to your gum line and allowed to sit overnight.
Apple Cider Vinegar
Apple cider vinegar works as a natural antibiotic while also cleansing your gums and teeth. Raw unfiltered apple cider vinegar contains enzymes, pectin, and trace minerals, which helps detox your mouth. By rubbing a small amount on a soft cloth and applying it to your teeth, it removes bacteria while also whitening your teeth.
Salt Water
Salt water is a tried and true method to reduce inflammation and bacteria. It has shown helpful to treat abscesses, gum disease, and other oral health concerns. It can even alleviate pain. Mixing a couple teaspoons of salt with a cup of warm water can help rid your mouth of bacteria for a healthy smile.
Get a Healthy Smile Naturally
Although home remedies are beneficial, they are not a substitute for brushing, flossing, and regular care with your dentist in 11762. Before trying any home remedy, it is best to discuss it with your dentist first.
About Dr. Dory Stutman
Dr. Dory Stutman strives to help his patients achieve optimal oral health through holistic dentistry. He embraces biocompatible treatments to create healthy, beautiful smiles. If you are looking for a natural side to dental care, contact our office today for an appointment.