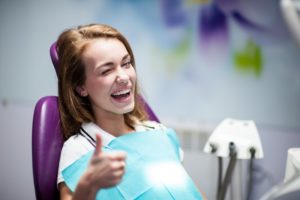 Many people buy into dental insurance every year in order to save money, but how much of your money is actually getting spent? According to a report from the National Association of Dental Plans, just under three percent of those currently with a PPO dental plan reached or exceeded their annual maximum. Once you start to look into how much money is left on the table in terms of prepaid benefits, it's even more surprising.
To learn how to maximize your dental benefits, consider these tips from a dentist in Massapequa Park so you don't let your money go to waste.
Use Your Insurance Or Lose It!
Dental insurance is widely considered to be a "use it or lose it" situation because of the nature in which these plans are offered. For example, it's rare for benefits you paid into to actually carry over into the next year if you haven't used them yet. More than likely, December 31st is your last chance to get that cleaning or exam done before you need to purchase the plan again on January 1st.
Consider the numbers coming from the American Dental Association. The average American with dental insurance only spends $323 worth of dental treatment a year, despite having their annual maximum as high as $1,250. That's over $900 going to dental insurance companies and not towards care.
Start With Reviewing Your Plan
The first step should always be to review your current plan and determine what benefits you've already used. A great way to do this is to speak with your dental insurance directly, your employer or a dental employee, such as a treatment coordinator or insurance concierge. These groups and individuals will know the nuances of your plan and only help you understand your plan more thoroughly.
Determine the Treatments You Need
Next, it's time to determine which treatments you need most. Start with counting the number of exams and cleanings you've had this year. If you've only had one cleaning, it's time to visit for your second cleaning that most insurance plans cover the cost for. If you have unfinished treatment plans, perhaps for crowns or fillings, it's always better to get these done now while you still have benefits to use.
How Prevention is Key to Long-Term Health
Many people don't realize that committing to routine exams, cleanings, X-rays, and fluoride treatments can make a big difference for protecting your oral health. Not only does this reduce the likelihood of needing emergency or restorative dentistry later, but it's also more cost-effective. Those saying that they only visit the dentist when an emergency occurs are spending more money overall on treatments later, even if they save money on preventive visits now.
Don't let your insurance benefits go to waste. Schedule an appointment with a Massapequa Park dentist today!
About the Author
Dr. Dory Stutman earned his DDS degree from the Graduate Dentistry at Case Western University. His practice is in-network with many major insurance plans and is more than happy to help you navigate your insurance, regardless of the time of year. To learn more about his practice or get your overdue treatments complete, you can contact our office through or website.