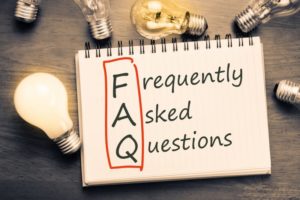 If you have one or more missing teeth, your oral health and your confidence will benefit if you fill in those gaps in your smile. Traditional dentures or a bridge are both effective ways to treat tooth loss, but dental implants in Massapequa are a superior option for many patients. Would you like to learn more about this procedure? Here, we answer some of the most frequently asked questions about dental implants.
How Do Dental Implants Work?
Dental implants are small cylinders, usually made of titanium, that an oral surgeon places within your jaw. As you heal from the placement surgery, your body forms a bond with the implants through a process known as osseointegration. Therefore, the implants serve as replacements for the roots of your missing teeth and provide the strongest base possible for the restorations (artificial teeth) that will eventually go on top.
How Successful Are Dental Implants?
Some folks shy away from dental implants because they've heard horror stories about implant failure. However, those incidents are very few and far between. Over 95 percent of dental implant cases are successful!
The chances of your procedure going off without a hitch are quite good if you choose an experienced implant dentist in 11762, follow your dentist's instructions for caring for your mouth after surgery, and do your best to avoid tobacco products.
How Much Do Dental Implants Cost?
The cost of your dental implant procedure will depend on a number of factors, including how many implants you need and the extent of any preliminary work you have to undergo. The total price of your treatment may be several thousand dollars.
The good news is that many insurance companies are willing to help pay for dental implants. The friendly folks in your dentist's office may also be able to help you apply for low-interest financing.
Are Dental Implants Really Better Than Other Tooth Replacement Options?
Given the time and expense that is involved in getting dental implants, some people wonder if the procedure is really worth it — and the answer is yes! Here are just a few of the outstanding benefits you can expect to reap from your implant-supported smile:
Because implants bond with your body, they help prevent the bone loss that often occurs with missing teeth.
Unlike other tooth replacement options, implants have the potential to last a lifetime. Therefore, they may represent a better value for your budget than dentures or a bridge, which you might have to replace every five to 10 years.
Implants provide a very strong bite and natural appearance. You might even forget you have them!
We hope we've been able to answer some of your questions about dental implants. To learn even more, schedule a consultation with your dentist.
About the Author
Dr. Dory Stutman is proud to serve as your local implant expert. He has devoted countless hours throughout his career to learning about implants and full-mouth reconstruction. He is happy to put his knowledge and passion to work to rebuild his patients' smiles. If you would like to talk to Dr. Stutman about replacing your missing teeth, contact our office at 516-798-3808.