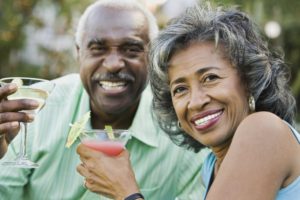 When you are living with one or more compromised teeth, it's important to think about restoring them in order to protect your oral health and rebuild your confidence. You might be considering dental implants in Massapequa Park to restore your smile, but how do you know who you can trust with replacing your teeth and restoring your oral health? Here are some factors to consider when choosing the right dentist for implant dentistry.
The Implant Process
A dental implant is comprised of three parts, which are the implant post, abutment, and porcelain crown. It's important to know this so you can understand the process of completing an implant.
During the first phase of treatment, the implant is placed into your jawbone during a simple surgical procedure, where it will integrate with your bone since your implant is comprised of titanium, which is biocompatible. This phase of treatment is often performed by an oral surgeon, or a dentist who has undergone extensive additional training in implant dentistry.
After a healing period of about 3 to 6 months, an abutment is then attached to the implant and a porcelain crown is placed. Your dentist will customize your crown to closely mimic your natural tooth in both shade and form. In some cases, a temporary restoration can be placed for the duration of the healing process.
Dental implants can also be used to support dental prosthetics such as a bridge or denture that will replace multiple missing teeth, or even an entire arch of teeth.
Choosing Your Provider
Since implant dentistry does take a matter of months to complete in most cases, it's important that you work with a team that you feel comfortable with and trust. When meeting with your potential provider, ask to see before and after pictures of current implant cases they've completed. This will give you an idea of the scope of their skill.
You will also want to consider who will be placing the dental implant. Many general dentists choose to work with an oral surgeon for implant placement, which means you'll be completing aspects of your care in different offices.
Why Not Consider South Shore Dental Care?
If you are considering one or more implants for tooth replacement, why not visit South Shore Dental Care? Dr. Dory Stutman, your dentist in Massapequa Park, has completed hundreds of hours of extensive training in implant dentistry, which allows our team to complete the entire process here at our office. This means you'll always be working with the team you know and trust.
If you'd like to learn more about implant dentistry and what our team at South Shore Dental Care has to offer, contact our office today to schedule a consultation.
About South Shore Dental Care
For nearly 30 years Dr. Dory Stutman has been providing high quality dental care to patients in Massapequa Park, NY. He and his team of dentists provide comprehensive care so patients can receive procedures such as implant dentistry and dental sedation here under one roof without being referred elsewhere for aspects of their care.
If you would like to contact Dr. Stutman, he can be reached by calling 516-798-3808 or through our website online.