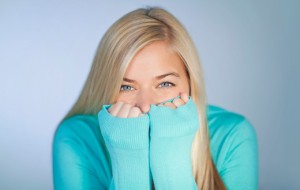 Sometimes, what you need to do isn't always what you want to do. This is especially true for patients who have been avoiding dental care because they fear the dental office. Fortunately, your local sedation dentist in Massapequa is ready and able to help patients overcome their dental anxiety for two reasons:
To help them get the necessary dental care their smile needs and deserves to stay healthy.
To help them overcome their dental fear with a positive dental care experience, hopefully reinforcing the idea that your dentist is here to help, never hurt!
Continue reading to learn about our local sedation options and how you may benefit from sedation dentistry from our office.
Don't Let Dental Fear Determine Your Oral Health
When you neglect your smile because of fear, you're doing more harm than good. We understand that there are many factors that play into creating dental fear, including:
Past negative

dental

experiences that may have affected how you view dental practices.
Claustrophobia and anxiety when sitting in the dental chair for extended periods of time.
Rumors from friends and family about painful experiences that may have instilled fear.)
No matter the reason for your anxiety, a trusted dentist can help take the nerves away using safe and effective sedation.
Conquer Dental Fear with Oral Sedation or IV Sedation
Are you ready to overcome your fear and get the pearly white smile you deserve? We have two sedation options that may be able to help you relax.
Oral conscious sedation is a mild form of sedation dentistry that allows most patients to drift off into a gentle sleep while their appointment takes place by taking a quick, small pill. By the time your appointment is over, you'll not only have cleaner, brighter teeth, but most patients report hardly even remembering their dental experience at all.
IV sedation is a heavier sedation option that requires the help of a local anesthesiologist to put you into a deep sleep while you receive your dental work. Don't worry, our office will constantly monitor you to make sure you're safe. You'll need an escort to and from the office, but you'll be able to receive all your dental work in one appointment with this powerful sedative!
When was your last dental visit? If it's been too long, you need to call us right away! Sedation can help even the most scared patient get the smile they deserve and enjoy their appointments. No matter your level of fear, a sedation dentist can help you overcome it.
---
About Our Office
Here at The Luminous Smile at South Shore Dental, our entire office is dedicated to helping patients get the dental care they need to stay strong, healthy, and beautiful. Feel free to call your dentist in Massapequa to schedule your next visit.