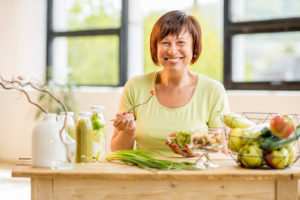 If you have lost one, two, or any number of teeth, you need to find an excellent replacement — and fast. Dental implants are the best solution for many patients. More and more dentists are adding them to their list of services, but visiting a true specialist is the best way to make sure that you are receiving the ultimate in care. If you need dental implants in Massapequa, turn to Dr. Dory Stutman. Keep reading to find out about how he blends state-of-the-art technology with an expert approach for the very best in implant dentistry.
Microscope Dental Implant Placement
Dental implant placement is a delicate procedure that requires extreme precision and attention to detail. Using a microscope, Dr. Stutman can take a much closer look at the treatment area to place a dental implant without affecting much of the healthy tissue. It's a minimally-invasive approach to implant dentistry that uses a microsurgical technique to place each implant post in the smallest incision possible. Dr. Stutman has been recognized for his excellence with this method. The end result is a dental implant (or multiple, in the case of more extensive tooth loss) that is positioned to look and function more naturally compared to other options in tooth replacement. Patients who have this procedure performed can resume eating, speaking, and smiling with full confidence sooner than with traditional dental implants.
Many Advantages of Microscope Placement
There are a number of benefits associated with this method of implant placement, and that is why Dr. Stutman is pleased to offer it to our patients who are dealing with the negative effects of tooth loss. Some of the most significant advantages include:
Minimally invasive procedure

Faster recovery time

Reduced bone trauma

Restoration is possible in as few as eight weeks

Minimal bleeding, swelling, and pain

More natural appearance and function
Are Dental Implants Right for You?
If you are in good oral and overall health and your tooth loss is relatively recent, you may be an excellent candidate for dental implants. The minimally-invasive approach offered by microscope placement opens the procedure up to more patients than ever before. Smokers and people with severe gum disease or advanced-stage diseases may be at a higher risk of dental implant failure. To learn more about dental implants and whether or not this tooth replacement option is right for you, please do not hesitate to get in touch with your implant dentist.
Meet the Dentist
Dr. Dory Stutman is a dental implant expert providing care for patients in and around Massapequa Park, NY. Recognized for his excellence by the American Academy of Cosmetic Dentistry in 2013, Dr. Stutman offers the next level in implant care. You are invited to contact our office at 516-798-3808.