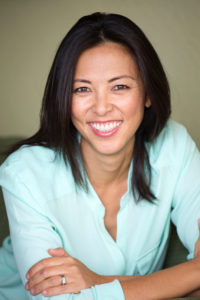 When you lose a tooth, the last thing you're thinking about is whether or not you're going to look great. You're likely in pain and stressed. Don't handle the situation on your own. Find a restorative dentist you can trust to help you. It's important that you reach out for help replacing your missing tooth or teeth right away. The sooner the better. Keep reading to find out more about the potential hazards of not replacing even one missing tooth and how dental implants offer the best treatment option.

Adverse Effects of One Lost Tooth
Many people believe just one missing tooth doesn't need to be replaced as long as it doesn't impact the appearance of their smiles. However, there are numerous adverse oral health effects that occur even after just one tooth is lost. Some of the common side effects that occur due to tooth loss include:
Teeth shift to fill in the gap left by the lost tooth. This is called dental drift, and it can cause orthodontic issues that require advanced treatment with braces, oral appliances, or other procedures.
Excessive pressure is placed on remaining teeth, which can lead to chips, cracks, and breaks in healthy tooth structure.
Loss of gum tissue volume and jawbone density leading to changes in facial shape and additional tooth loss over time.
Benefits of Implant Tooth Replacement
Unlike other tooth replacement options that only restore those parts of the tooth that are visible when you smile, dental implants are placed below the gum line to mimic the tooth roots. This provides optimal stability for your replacement tooth or teeth, which is ideal. Additionally, the implant post provides the necessary stimulation to maintain healthy, natural blood flow to the gum tissue and jawbone. This significantly reduces the risk for bone and gum tissue loss that changes the facial shape and allows teeth to move and may allow for further tooth loss.
Meet the South Shore Dental Care Team
If you've lost one or more teeth in or around Massapequa Park, call   the Luminous Smile at South Shore Dental Care. We'll help you find the right tooth replacement option to repair your smile and make sure you maintain the optimal level of oral health. We offer a wide range of tooth replacement solutions including traditional crown and bridge and removable dentures and dental implant supported tooth replacement options. Our team will help you find the right tooth replacement option to meet your oral health and hygiene needs.