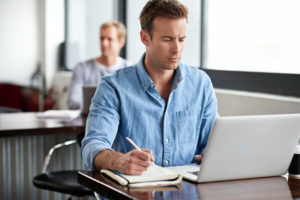 When it comes to making decisions about where to invest our hard earned dollars, many of us choose to set aside extra income for necessities like home maintenance or things that benefit their families. It's difficult for many patients to spend money on something they perceive as only benefiting them. If you're struggling with oral health issues, hiding your smile when you talk, or avoiding smiling altogether, it's time to consider investing in a new you. Restorative and cosmetic dentistry services can require a large initial investment, but with proper care, high quality dentistry solutions will last for years. The team at South Shore Dental Care offers comprehensive dental services at a comparable and affordable price for our patients. In addition to working to keep our quality dental treatments at a reasonable cost, our Massapequa dentist team also works with CareCredit and Springstone to provide patients with low and no interest payment plans for any service.

1 – Improved Confidence
Patients who don't like the way their smiles look often hide their face behind their hands when speaking, look away from people, and avoid smiling. Fear of judgment from others causes these patients to shy away from many interactions. When patients have a beautiful smile, they feel more confident when interacting with family, friends, and even employers.
2 – Better Oral & Overall Health
Teeth that don't look great often don't work well either. Chips, cracks, gaps, and uneven wear can cause excess pressure on various parts of the smile which puts patients at higher risk for further dental damage. Great oral health allows patients to comfortably and effectively consume a varied diet rich in nutrients, but patients with lost, damaged, or decayed teeth may have to limit their consumption significantly. Patients who suffer from gum disease are also at an increased risk for numerous chronic and systemic illnesses including high blood pressure, heart disease, and diabetes.
3 – Increased Employment Opportunity
A recent study revealed something a little scary about having a less-than-perfect smile. People with smile flaws are less likely to be hired or promoted! This may be due to the lack of confidence patients with cosmetically flawed smiles experience or judgement by potential employers. Regardless, you deserve to feel confident and be perceived as a professional in your workplace.
4 – You're Worth It!
There are patients who say cosmetic dentistry is just for celebrities. Our team believes that every patient deserves to have a smile they're proud to share. Your health and happiness are worth the investment, and the South Shore Dental Care team is here to help you make the right choices to achieve all of your smile goals. Call to schedule your dentistry consultation today.