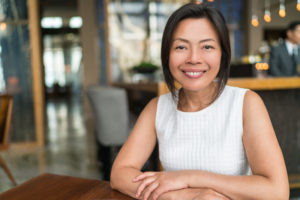 If you are missing one or more of your natural teeth, we know the buzz about dental implants is hitting your ears. The comprehensive replacement option provides unsurpassed stability for your smile. But how do dental implants in Massapequa work? And are there any risks associated with implant dentistry? Stick around, because we've got what you need to know about this premiere tooth replacement in this week's blog post.
What Are Dental Implants?
A dental implant is a post that takes the place of a missing tooth's root. Traditionally made of titanium, the dental implant post can actually fuse together with the bone structure. By integrating with the jaw, implants provide a sturdy foundation for the teeth that are affixed on top. Dental implants can support a single crown, a bridge, or a full/partial denture. Prosthetics can be fixed or removable based on your needs and preferences.
Risks and Advantages of Dental Implants
There are a number of benefits of dental implants. First and foremost is oral health, which is stabilized with the prosthetic root. Missing teeth cause jawbone degeneration without the proper stimulation provided by the lost roots — but dental implants promote continued oral health and wellbeing for life. Because they mimic the natural tooth structure, it's also easier to eat, speak, and smile with full confidence.
In eligible candidates, dental implants have a success rate of over 98%. People who are not in adequate overall health may be at a higher risk of implant failure, though. There are risks of undergoing the procedure for patients who have diseases affecting the immune system, heavy smokers, or those who have experienced severe bone and tissue loss due to gum disease. Your dentist in Massapequa will discuss whether or not you are a good candidate for dental implants when you come in for a consultation.
The Procedure for Dental Implants
Most dental implant procedures are carried out in two parts: implantation and restorations. In some cases, dental implants can be placed and restored in the same day. You and your dentist will discuss your options in detail so you know just what to expect.
Traditional dental implants are implanted surgically beneath the gum line, which is sewn shut for the recovery period. Over a period of four to six months, osseointegration occurs — that's when the bone grows around each dental implant. This process is crucial to the success of dental implants.
After osseointegration is complete, your implant dentist uncovers each implant and places a connecting abutment, which your prosthetic tooth/teeth will be affixed to. Your gums will need one more brief healing period before the implants can be permanently restored — and then you're smiling with complete confidence!
Questions? Talk to Us Today!
If you would like to learn more about dental implants, including whether or not you are a candidate (many people are), then please don't hesitate to get in touch with the team at South Shore Dental Care. Schedule an appointment online today!