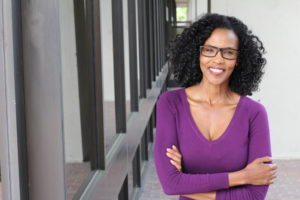 How would it feel to walk into your next client lunch, smile with confidence, and not worry about what to order? When your teeth are crooked, it's embarrassing and you always worry about what your clients will think of your smile, so instead you choose not to. You also worry about what to eat because your teeth overlap and food tends to get stuck in them. If it's time to make some changes to your appearance, here are some tips for choosing the right cosmetic dentist in Massapequa.
Things to Consider
When you've decided to enhance your smile, it's important to find the right dentist to work with. You can ask friends for referrals to practitioners they've worked with and like, you can also consult online reviews to learn about different practitioners. The best way to determine if a dental provider is right for your needs is to schedule a consultation with them to discuss you goals and desires for your smile.
Once you have an idea of the changes you'd like to make, schedule time to meet with your prospective provider. This is a great time to ask questions and discuss their treatment philosophies. Cosmetic dentistry not only enhances your smile, it also restores function, which combines both skill and artistry. Ask to see before and after pictures of the dentist's work so you can get a feel for their level of skill and artistry.
Why Not Choose South Shore Dental Care?
If you're seeking an excellent Massapequa cosmetic dentist, look no further than the team of Drs. Dory and Khalida Stutman at South Shore Dental Care. This talented pair offers comprehensive dental care to their patients, so whether you need to replace a missing tooth, or straighten crooked teeth they can meet your needs. With more than 25 years of experience, you can rest assured that you're working with highly skilled dentists when you choose our team to update your smile.
Our doctors will take the time to listen to your goals and concerns about your smile and they may recommend treatment such as:
Invisalign – To straighten misaligned teeth with efficiency and discretion
Dental Implants – Will restore one or multiple missing teeth
Porcelain Veneers – Can repair and enhance teeth suffering from chips, fractures, discoloration, gaps, size discrepancies, and wear
Teeth Whitening – Might be the boost your smile needs, or the finishing touch on a complete smile makeover
You might be surprised to learn that you have options when it comes to enhancing your smile, and our doctors will help you select the treatment that's right for your needs, lifestyle and budget.
Contact South Shore Dental Care
If the time has come for you to reclaim your smile, give South Shore Dental Care a call today to schedule your consultation.