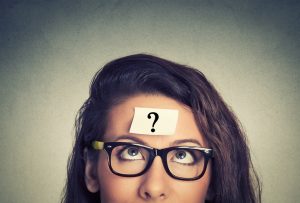 The Dental Organization for Conscious Sedation (DOCS) claims that nearly 30 percent of the population avoids visiting their dentist because of high levels of apprehension. This all-too-common fear of the dentist is known as "dental anxiety" or "dental phobia." South Shore Dental Care is dedicated to providing a safe, comfortable environment for patients to get the dental care they deserve. It's important that you find a medical professional that you can trust with your well-being, both mentally and physically. Our sedation dentist in Massapequa Park make it easy to "sleep your way to healthier, more beautiful teeth" by practicing three types of sedation dentistry for painless, relaxing dental treatments. If you're interested in different types of sedation, you probably have some questions about how it works.
How does oral sedation work?
Both Drs. Dory and Khalida Stutman are committed to providing safe dental practices. We do our best to make sure that sedation is right for you. We will discuss your reasoning for sedation during a honest, judgement-free consultation and also review your health records. Once we see that sedation is the best option for you, you will be prescribed an oral sedative to take the day of your appointment. You will need to be escorted to and from your appointment with us until the sedation wears off.
Is nitrous oxide a form of sedation dentistry?
Yes! If we find that oral sedation isn't right for you, our Massapequa Park dentist also offers nitrous oxide for greater patient comfort and relaxation. Some patients may even benefit from combining nitrous oxide and oral sedation, depending on their level of nervousness.
What is IV sedation?
IV sedation is a stronger form of sedation offered for severe cases of dental anxiety or patients undergoing extensive procedures. Our office monitors our patients throughout this whole process, keeping your family members updated throughout the process. Our dentists work with board certified anesthesiologist Dr. Kevin Glassman, a graduate of SUNY Downstate Medical Center in Brooklyn.  Dr. Glassman has years of experience as a physician and as an anesthesiologist.
Is sedation the same as a general anesthetic?
No. When you have general anesthetic, you are unconscious while work is being done. Sedation does not render you unconscious. It only helps you feel very relaxed and calm. You will be awake, able to answer questions or follow the dentist's instructions. Time seems to go more quickly, and many patients report a dream-like state. Because you are completely conscious, sedation carries much less risk than general anesthesia. In some cases, patients may feel so relaxed that they doze off during their treatments, but they can easily be woken up.
Is sedation good for oral surgery?
Sedation is an excellent addition to oral surgery. You'll receive a local anesthetic to eliminate any discomfort, but the addition of sedation will make you much more comfortable. It also helps your dentist by allowing him uninterrupted access to work on the procedure. Really, sedation dentistry benefits both you and your dentist!
Which form of sedation is right for me?
Sedation dentistry is a helpful approach for a variety of patients. The only way to find out which option is the best for you would be to contact our office. If you have any further questions about how sedation works, or what treatments we can use each on, be sure to call us! Contact South Shore Dental Care for more information.