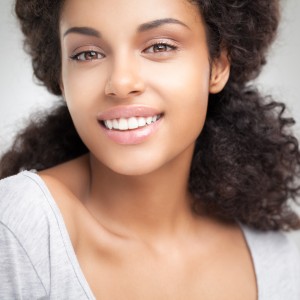 Congratulations! You've just gotten porcelain veneers. Now, you have a beautiful new smile and we know that there will soon be a new you who is more confident and outgoing. Those porcelain veneers not only look like natural teeth, they are also susceptible to damage just like natural teeth if they don't receive proper care. Read on to find out what your Massapequa cosmetic dentist at South Shore Dental Care wants you to do to maintain your veneers and your new smile.
Stick To Good Oral Hygiene
Hiding behind your porcelain veneers are your own teeth, which still require good oral hygiene at home in order to remain healthy. And healthy teeth are essential to keeping your veneers in good shape. Brush your teeth with a soft toothbrush and fluoride toothpaste at least twice every day and floss at least once a day. When you brush and floss, pay particularly close attention to the line where the veneers meet your gum tissue. Plaque can build up here, which can eventually lead to periodontal disease.
Avoid Biting Hard Foods with Porcelain Veneers
Yes, dental porcelain is very strong, but it is not indestructible. Think before you bite. Nuts, raw carrots and hard candy can all chip or break your porcelain veneers in Massapequa. Outside of food, there are other hard objects that should be avoided, as well. Break the habit of chewing on ice, biting fingernails or gnawing on a pen once you have porcelain veneers on your teeth.
Don't Use Your Teeth as Tools
Tempting as it may be to rip open that package of chips or cookies with your teeth, don't. Natural teeth and even more so porcelain veneers are not intended to be used as tools. Opening packages, tearing tape or cracking pistachio nuts with your teeth places unusual pressure on veneers. Eventually, this wear and tear may reduce the longevity of porcelain.
Wear a Mouthguard
Just as you need to protect your teeth from injury during athletics, you should also protect your porcelain veneers. Your Massapequa cosmetic dentist will be happy to prescribe a custom-fitted mouthguard that will reduce the risk of injury to your teeth and porcelain veneers as well as your lips, cheeks and gums.
Schedule Dental Checkups
Dental checkups every six months are essential to maintaining oral health as well as the good condition of your porcelain veneers. Drs. Stutman and their team of dental hygienists will clean your teeth, polish your veneers, and examine your teeth and gums to help you avoid dental problems that may ultimately impact the life and appearance of your porcelain veneers.
Call Your Massapequa Cosmetic Dentist Today
If you would like to learn more about caring for porcelain veneers, or to schedule a consultation and find out if they may be right for you, then contact South Shore Dental Care today.