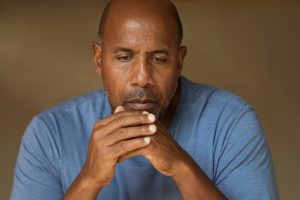 Living with a tooth that is failing or missing impacts your life in a number of ways. For example, you may not feel comfortable talking or smiling in front of other people because of your damaged or missing tooth. You also may have trouble chewing the healthy foods you once enjoyed. This impacts both your nutrition and your confidence. Your trusted team at South Shore Dental Care wants you to know that dental implants might be the right solution for you, and here are some of the common FAQs we hear about dental implants in Massapequa.
What is a Dental Implant?
The dental implant itself is comprised of three essential parts:
The titanium post that replaces your root
The abutment that attaches your new tooth to the implant, or post
A porcelain crown, which replaces your tooth
These components work together to closely mimic your natural tooth.
What is the Dental Implant Process?
The first step in completing a dental implant is the surgical placement of the titanium post. Titanium is a biocompatible material that will naturally integrate with your bone over time. Typically it takes 3-4 months for your implant to heal. After the appropriate healing time, our doctors will custom design your porcelain crown to match your existing teeth and complement your smile.
What are the Benefits of Dental Implants?
Implants are the best replacement because they restore both your root and your tooth. You'll enjoy all the same function you had with your natural tooth such as chewing, smiling, eating, and talking. You'll also be able to brush and floss normally again, which makes your implant easy to care for.
Dental implants offer great longevity, as with the right home care and regular dental checkups, they can potentially last for a lifetime. This also makes them a great long term investment in your oral health.
Who is a Candidate for Dental Implants?
Implants do require that the patient is in good overall health, and has enough healthy bone structure to support them. At South Shore Dental Care, our doctors can determine if dental implants are right for your needs with a thorough examination and x-rays. They can also handle both the surgical and restoration portion of your treatment here in the comfort of our own office, so you won't be referred out for your care. If implants are not in your future, they can also discuss other options for you.
Contact South Shore Dental Care
Don't live with a missing or failing tooth any longer! Contact our office today to schedule your appointment or ask additional questions about dental implants.