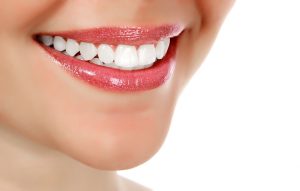 You can have a luminous smile through cosmetic dentistry at South Shore Dental Care in Massapequa. Erase years of stains, chips or gaps. Dr. Dory Stutman and Dr. Khalida Stutman possess advanced aesthetic expertise, rendering smiles that not only are healthy but which reflect the real you.
The Smile Makeover at South Shore Dental Care
A cosmetic dentistry consultation with your Massapequa cosmetic dentist starts with a careful oral examination which looks at the health, color, position and shape of your teeth and gums. Dr. Stutman uses state of the art digital X-rays and intraoral cameras to get the most complete picture possible.
Dr. Stutman also values patient input in the makeover process. How does the individual want his or her tooth color to change? What smile defects are the most bothersome? Is too much gum tissue showing? Are the front teeth stained? Whatever the concerns are, the dentist wants to know so he or she can arrive at the best treatment plan possible.
Also, in conjunction with master ceramist, Jason Kim, the doctor uses the PreNew Preview, computer software which converts the cosmetic treatment plan into a smile mock-up which the patient can wear right away. This preview smile affords the patient and his or her family and friends the chance to see what that prospective smile looks like…and to make changes as necessary.
 Makeover Components
At South Shore Dental Care, a new smile is made with premiere dental treatments, including:
Porcelain veneers, including no-prep Lumineers and beautiful DaVinci and DURAthin veneers, which disguise the front side of teeth marred by deep stains, gaps and cracks
Invisalign clear aligners that straighten crooked smiles comfortably, quickly and invisibly, with none of the discomforts or inconveniences of metal or ceramic braces
CEREC porcelain crowns created right in the office the same day to restore failing teeth
Dental implants, the best-looking and most secure tooth replacement option available today
Zoom! in-office teeth whitening or at-home whitening trays for dramatically brighter tooth color with no residual tooth sensitivity
The result of your cosmetic dentistry makeover is a dazzling smile that is also healthy, durable and functional. Your self-confidence will definitely improve as you show off your remade smile.
South Shore Dental Care Has the Expertise
You will find superior credentials and skills at South Shore Dental Care. Among Dr. Stutman's  qualifications are:
Accredited member of the American Academy of Cosmetic Dentistry
Post graduate program in Esthetic Dentistry
Continuing education courses in dental implant placement
Certifications in Invisalign and Lumineers
Together, Dr. Dory Stutman and  Dr. Khalida Stutman provide superior cosmetic dental care, along with preventive and restorative services for the entire family. A beautiful smile begins with great oral health.
Are You Interested in Cosmetic Dentistry?
Contact South Shore Dental Care to arrange a cosmetic dentistry consultation. Learn all your options for improving your teeth and gums, and start smiling with renewed confidence.