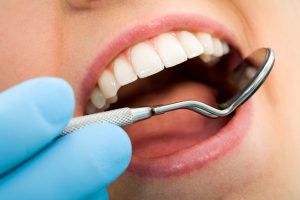 You tend to get a lot of work done on your commute. The lazy traffic gives you time to plan the rest of your day, your weekend, or maybe even come up with your shopping list. A quick look in the rear-view mirror as you merge breaks up your flow though. One of your teeth seems to have a dark spot on it. You run your tongue over it and there definitely is something there. You roll your eyes and start planning when you can visit the dentist. This is just another thing you have to do; it'd be so much easier if you didn't have to mess with it. You wish you could have just stopped this before it started, but what should you have done differently? A Massapequa dentist has tips on how you can prevent tooth decay in the future.
Causes of Tooth Decay
Your teeth work very hard for you. The mouth is one of the most active parts of the body when you consider all the talking and eating you do throughout the day. Because of this, tooth enamel is the strongest substance in the body. This enables them to break down foods so you can digest them more easily. Food can range from very soft to extremely tough, especially if you enjoy favorites such as steak or candy (though probably not at the same time). While teeth are very good at dealing with this literal daily grind, they are constantly bombarded by natural bacteria that resides in the mouth. This bacteria feeds on the leftover food on your teeth, more specifically, the sugar. As the bacteria consumes this sugar, it creates acid. This acid is what can cause tooth decay. The remanence of this process is plaque. When left alone, this acid can break down the enamel, the dentin beneath it, and eventually make it to the nerve. Whenever you start to notice signs of tooth decay, such as a dark spot on your teeth or pain, this is called a cavity. This is the result of the acid produced by the bacteria being left on the teeth long enough for it to thoroughly break down the structure, and this is what sends you to the dentist.
How Can I Prevent Tooth Decay?
The best way to can stop this process is through consistent brushing and flossing. They help break down this plaque and clean away the damaging acid. Ideally you should be brushing twice a day for about two minutes each. This is thorough enough that your teeth should not experience any damage. Some other habits you can consider are to limit your intake of sugary drinks, citrus fruit, or tobacco use. The other important habit that can stop tooth decay is to regularly see the dentist at least twice a year. There are simply too many tiny surfaces on your teeth for you to reach with your brush. The only way to thoroughly clean them and prevent tooth decay is by getting a professional cleaning from one of our staff. Our specialized tools and trained eyes enable us to find the trouble spots before they actually cause you any trouble.
What If I Already Have Tooth Decay?
Should you already be experiencing tooth decay, please make an appointment with us as soon as you can. The decay can only get worse over time, and it is much easier for us to address the earlier we can get to it. We have a variety of ways of helping you, so you can be assured we will be able to take care of it. If you want to know more ways how you can prevent tooth decay, feel free to give us a call today.