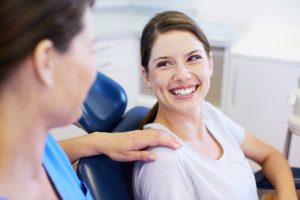 For many people, the thought of going to the dentist strikes fear in their hearts. Dr. Stutman, your Massapequa sedation dentist wants you to know you're not alone! At South Shore Dental Care, we help patients relax and feel at ease about their dental care through sedation. Whether you just need to "take the edge off," or you'd like to completely sleep through your dental procedures, we've got you covered. Here's some more information about some of our dental sedation options.
Oral Sedation
Dr. Stutman will prescribe medication for you administered in the form of a pill taken one hour prior to your appointment if you should choose to use oral sedation. You will need to arrange a ride for yourself to and from your dental appointment, and you shouldn't plan any activities for after your procedure.
With oral sedation you are actually conscious and responsive during your appointment, however you're totally relaxed to the point that you may feel like you slept during your appointment. You'll also have no memory of anything that happened during your procedure. Many patients are able to complete multiple procedures at one time with the use of oral sedation.
IV Sedation
At South Shore Dental Care we also offer IV sedation, which utilizes medication that is administered through an intravenous (IV) tube. This works well for patients with severe anxiety or special needs because you're completely asleep with IV sedation, and it allows Dr. Stutman to complete multiple procedures during one appointment so that patients can receive much needed care. Board certified anesthesiologist Dr. Kevin Glassman, oversees all IV sedation procedures and monitors your vital signs throughout the entire appointment.
We never want fear or anxiety to keep our patients from getting the quality dental care they need and deserve. Your comfort is our number on priority, so if you struggle with dental anxiety the first step is to come in and meet Dr. Stutman. Together you can determine your treatment needs and which type of sedation would work best for you. We will make sure you understand everything about your treatment and sedation procedures so you will have excellent results. We look forward to helping you get your dental work taken care of so you can achieve optimum oral health.
Contact our office today to learn more about oral sedation and how we can help you.