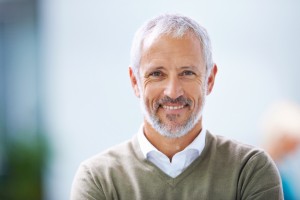 Have you experienced tooth loss? If the answer is yes, there's no way around it: missing teeth must be replaced. You've probably heard about the wonderful benefits of dental implants, and did you know you can have the entire procedure, from implantation to final restoration, performed at South Shore Dental Care? It's true. Read on to learn more about comprehensive tooth replacement with dental implants in Massapequa today!
Dental Implants: The Best Tooth Replacement
Not many dental offices offer the convenience of having the entire dental implant procedure completed under just one roof. Most dentists can complete the restoration, or the final step, but must make a referral for the initial implantation. But at South Shore Dental Care of Massapequa, you can benefit from implantation and restoration right here in our state-of-the-art office — just part of our commitment to quality, convenient care.
Why Dental Implants?
If you're wondering why dental implants are the very best tooth replacement available, it's simple: nothing else gives you back the missing tooth and its root. The prosthetic root provides the ultimate in stability for your new tooth replacement, and the stimulation your jawbone requires to stay healthy.
A dental implant is a tiny titanium post that's implanted directly into the space left by each missing tooth. Dr. Stutman performs this initial procedure, and over a period of about six months, your implant will gradually bond with the jawbone — a process known as osseointegration. Once the implant has fully integrated with the bone, you'll come back to our Massapequa office to have your new tooth replacement secured on top.
Dental implants offer the following advantages.
Restored ability to eat, speak and smile with ease and confidence

Freedom from denture adhesives or ill-fitting prosthetic devices

Increased oral and overall health

Dental implants can last a lifetime with proper care
Why South Shore Dental Care in Massapequa?
The benefits of choosing a dentist who can perform both stages of the dental implant process are numerous. You don't have to worry about getting to know another oral surgeon, or deal with payment and billing from multiple offices. As with so many other things in life, efficiency in dentistry is key to receiving the very best results — and that's what you get when you choose a dentist who's qualified to perform your entire dental implant procedure, from start to finish.
Are you ready to replace your missing teeth with the best option currently available? Don't wait another day to get started. Contact South Shore Dental Care to schedule an appointment with your Massapequa dentist and find out if dental implants are a good option for your smile!