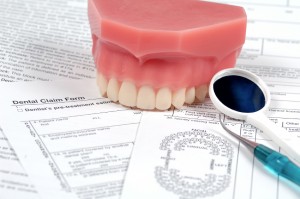 Like so many other things related to insurance, it's easy to forget you have a remaining balance left on your dental plan. But you need to use those benefits to your oral advantage — don't let them, or your teeth, go to waste this year! If it's been more than six months since your last dental checkup, or if you know you need a little dental work done, use those benefits to your advantage at your Blue Cross Blue Shield and Metlife dentist at South Shore Dental Care before time runs out! Dr. Dory and Khalida Stutman are ready to help you make the most of your 2015 dental benefits.
Take Advantage of Dental Benefits for Healthier Teeth
It's almost November, and you've paid your insurance premiums all year long. That means you've earned your dental benefits — so don't let them go to waste. Unused benefits are forfeited, and if you decide you need dental care in January or February, you'll still have to pay your deductible all over again to take advantage of your benefits. So taking care of any dental work before the year is over really is the smartest decision.
As with your yearly deductible, your yearly maximum resets in January, too. Most insurance plan include this amount of coverage you can get every year, whether it's a maximum of $1,000 or $1,500. Check your maximum and see if you have any left — if you've only used half of your $1,000 amount, you certainly wouldn't want to waste $500 of dental care!
Regular Oral Cleanings Key to Healthy Mouth and Body
Have you had your twice-annual oral checkups this year? Most dental insurance plans cover 100 percent of cleanings, checkups and x-rays. That's because these three things are crucial to maintaining excellent oral hygiene, which is also key to good overall health. When your teeth and gums are healthy, your overall health is typically better, too. You've paid for your benefits, so use them to ensure your teeth are healthy — and that they stay that way.
Don't Wait! Use Your Benefits at South Shore Dental Care Today
Once you decide to use up the benefits you've earned before the end of the year, don't delay in making your appointment with the dental professionals at South Shore Dental Care. December is a busy month at the dentist's office, so save yourself time and worry by scheduling your appointment as soon as possible. We want to make sure your smile and your budget are as happy as can be — call us today!