If you've got one or more missing teeth, you don't need me to tell you those gaps aren't just in your mouth — you're also probably lacking something in self-confidence as well as your ability to speak, smile and chew with ease. Missing teeth are damaging in a number of ways.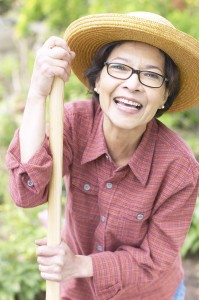 You know your missing teeth are interfering with your success — so why haven't you done something about it yet? Often, it's a lack of information that keeps us from taking the steps we need to improve ourselves. But if you're reading this post, you must know you have options with dental implants. And knowing is the first step to improving your smile — and bettering your life.
For years, dental implants have had a reputation as being painful, invasive and expensive. You should know that today's dental implants aren't the same as the ones your grandma got in the 70s — what was once a difficult and expensive procedure has now become a practical, sensible solution for missing teeth. Read on to find out if dental implants are right for you.
Dental Implants 101
You have several options for replacing your missing teeth, but none provides a replacement for your tooth root — except dental implants. Traditional crowns, bridges and dentures replace your teeth, which is great for aesthetics. But because bone takes stimulation to stay healthy, it's important to also provide a replacement for the root of the tooth. This prevents jawbone disintegration — and thus helps to keep you from losing even more teeth as the years go on.
So what are dental implants? Well, they're really just very small titanium posts that are implanted into the jaw. Once that's done, they are allowed recovery time (generally from two to six months) in which the jawbone will heal and grow around the titanium — thus ossifying the appliance and providing a sturdy base for your replacement teeth, which will fit right on top. The replacement teeth are guaranteed to be natural-looking, sturdy and will match the rest of your smile perfectly.
Dental Implants and You
If you've lost one or more teeth and are interested in choosing the best option to replace them, dental implants are probably a great choice for you. To ensure your mouth can accept the implants, however, we will first check to confirm you have adequate existing jawbone, and also that you have good oral health in general. Gum disease or other problems can complicate the success of dental implants, so it's important you communicate fully with your dentist about any conditions, past or present, as well as all medicine that you take. Once we confirm that you're an excellent candidate for dental implants, we'll begin discussing your treatment plan in the very same visit.
Dental Implants Are the Best Investment
Because dental implants are the only option you have for replacing your tooth's root, other options will have to be refitted to match your mouth's changing shape as you continue to lose more bone throughout your life. With dental implants, however, your jawbone stays stimulated and healthy, which lessens the likelihood you'll need any sort of adjustment in later years. In fact, if cared for properly, dental implants can last a lifetime. That makes this option an excellent choice for you, and your wallet.
Contact Us Today
Your Massapequa dentist helps patients achieve their most beautiful smile every day — but that doesn't mean we're your everyday dentist. We work hard to provide truly superior care for your unique mouth. If you're interested in finding out if dental implants can help you get your best smile, don't hesitate to request your appointment today. We know you'll be glad you did.