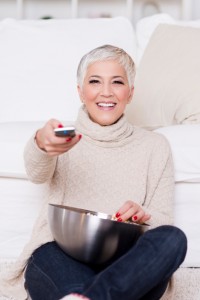 Did you know that even one missing tooth can change your face? Over time, the jawbone and gum tissue that support and shape facial features deteriorate creating wrinkles, indentations, and sagging. Even patients who wear traditional dentures experience these changes because the root of the tooth actually stimulates the retention of gum tissue and bone density. Traditional tooth replacement options only restore the visible parts of teeth, but dental implants replace the entire tooth from the roots up. That means patients are better able to retain gum tissue and bone density, and maintain their youthful appearance. At South Shore Dental Care, we offer the dental implants Massapequa residents prefer. Our skilled dentists, friendly team, and patient-centered care make us the ideal dental implant dentist for all of Long Island. Call to schedule a dental implant evaluation today.

The South Shore Dental Care Implant Process
South Shore Dental Care offers Massapequa, NY residents comprehensive dentistry, and that includes dental implant placement and restoration. The dental implant process differs from other tooth replacement options as it entails a minor surgical procedure. Additionally, a period of healing occurs directly following surgery, and can last from 3 to 6 months. In rare cases, healing takes longer than 6 months. From start to finish, the entire implant process requires less than a year's commitment, and offers 100% natural, beautiful, and permanent smile restoration.
The process is fairly simple despite the time commitment. First, patients visit our Long Island office for a smile evaluation. Our team determines whether or not teeth and gums are healthy enough to support a dental implant. If we decide a patient is a good candidate for implant placement, we'll need to remove or prepare remaining teeth and take impressions. These impressions are used to create a replacement tooth or teeth. Once the mouth is prepared, small incisions are made in the gums, and titanium implant posts are inserted. When the implant posts are in place, the patient undergoes several months of healing time during which a temporary smile restoration is worn. When you're ready, our team permanently attaches your custom dental prosthetic, and you can enjoy a lifetime of beautiful smiles.
Want to know what your dental implant restoration is going to look like? South Shore Dental Care offers cosmetic imaging software that allows us to show patients possible treatment results before their treatment begins.
Who Should Consider Dental Implants Massapequa Prefers?
One of the greatest benefits of dental implants is that they are extremely versatile. Patients missing one tooth or a full arch of teeth can be treated using dental implants. If you're missing one or more teeth, want to replace a partial or full traditional denture, or have experienced dental trauma that requires tooth replacement, dental implants from South Shore Dental Care can put the smile back on your face.
Call Your Massapequa Dental Implants Practice – South Shore Dental Care
Long Island residents trust South Shore Dental Care to offer superior service. When it comes to dental implants in Massapequa, NY, we offer state-of-the-art technology and amenities for patient comfort. Call to schedule your Massapequa dental implant consultation today.