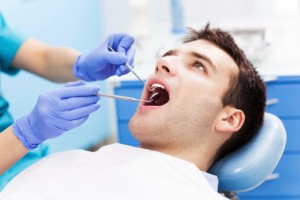 There are a lot of reasons why anyone feels nervous about going to a dentist appointment. Maybe it's a procedure you're having done that you can't stand the thought of enduring. Or, maybe you're too afraid that the dentist will look at your mouth and shame you for not taking care of your teeth better. It doesn't matter what the cause of your anxiety is, the important thing to know is there are ways to combat dental phobia, and it's with sedation dentistry. Too often, patients call multiple times before certain procedures just to calm their fears. It's okay – feeling uneasy about a procedure is normal. What isn't normal is choosing to opt out of treatment because of this fear. At South Shore Dental Care in Massapequa Park, NY, our sedation dentistry treatment is meant to keep you calm and comfortable throughout your procedure. Though sedation dentistry does have many benefits, it doesn't come without risks.
The Risks of Sedation Dentistry
There are always risks with pretty much anything in dentistry. At a moment's notice, something can go wrong. What matters is who's behind the procedure, and you can count on Dr. Dory Stutman and his wife, Dr. Khalida Stutman, to deliver comfort when you need it most. They pair with board-certified anesthesiologist, Dr. Kevin Glassman, whenever sedation dentistry is needed.
We always plan for a successful procedure, but there are possible risks associated with sedation dentistry:
Respiratory depression (when your body doesn't receive the proper amount of oxygen it needs
Feelings of nausea
Hypoxia
Lack of concentration
Random loss of consciousness
Though these risks can be fairly significant, it's important to know that these are rare cases. For patients who have no problem going to the dentist, they needn't worry about sedation dentistry. It's reserved for the people who have a tough time receiving treatment for various personal reasons.
The Sedation Dentistry Services We Offer
Safety is of the utmost importance and is instilled in every service we provide, including sedation dentistry. We have the anti-anxiety prescription and sedative drugs that can help you receive the treatment you need.
We can offer you the following before treatment:
Oral sedative
Anti-anxiety pill
Nitrous oxide
No matter which sedation treatment you choose, you can count on it being a safe option. The dosage amount will vary depending on the level of anxiety you experience. Sedation dentistry isn't for everyone, and it may not be for you. But, by offering helpful assistance, you can start enjoying your dental procedures instead of fearing them.
Schedule An Appointment – Sedation Dentistry, Massapequa Park
If you're interested in receiving sedation dentistry treatment, speak with our staff. Because it isn't for everyone, we'll have to sit down and go over the details and decide whether or not you're a candidate. Our Massapequa Park, NY office is happy to serve residents in the surrounding communities of Wantagh, Seaford, Bellmore, Amityville and beyond. We have the sedation dentists Massapequa Park residents can trust their teeth to.