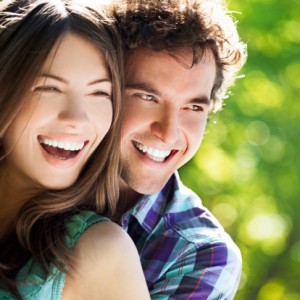 At South Shore Dental Care, we provide the full-spectrum dental service for our patients of all ages. From children's visits to senior care, Dr.s Dory and Khalida Stutman have you covered no matter what your oral care needs. Cosmetic dentistry services from our practice are more than just esthetic enhancement. Because your smile is one of the first things people see when they meet you, our doctors believe that all dentistry should be cosmetic. We strive to give every patient a beautiful, healthy smile they can be proud of. Our traditional cosmetic services include porcelain veneers, Invisalign and Zoom! teeth whitening. Zoom! whitening is one of the leaders in office visit whitening and at home whitening, and we offer our patients both options. If you're interested in learning more about Zoom! whitening or any of our other dental services, call our convenient Massapequa Park, NY office to schedule an appointment.
Time May Not Be on Your Side
You can brush and floss in the morning, before you go to bed, and after every meal and your teeth will still yellow as your age. The best way to keep your natural glow is to maintain great oral hygiene, but for a truly brilliant white smile, you might need a whitening agent to help. When we eat or drink or even breathe, we expose our teeth to molecules that can discolor our enamel. Brushing, flossing and regular hygienist visits remove the majority of stains from the surface of your teeth, but enamel is extremely porous. Even if we brush or floss after meals, some of the molecules still get trapped in the porous enamel. Over time, these molecules reach the inner dentine layer where regular brushing and flossing can't reach them.
Unless you aced chemistry, you may not realize that these molecules bond to the molecules in your teeth changing the way the look and the way they react to other molecules. In order to remove the stains, you have to break that bond through oxidation. Using hydrogen or carbamide peroxide, creates a chemical reaction that causes the foreign matter that discolors your teeth to release its bond.
Brighter Smiles for Summer
The good news for your smile is that, over the years, researchers have developed a great way to improve the whiteness of your teeth. At South Shore Dental Care, the Dr.s Stutman utilize one of the most effective whitening treatments on the market, Zoom! whitening. Created as an at home whitening gel, professional grade Zoom! whitening gel used in our office is paired with a special no-heat light that amplifies your results, but at home whitening is still an option.
At home whitening with Zoom! can be just as effect as our in office treatments, if you don't need as much whitening or you'd prefer to whiten more gradually. We will create a customized application tray to be used with our professional whitening gel that is a much higher quality than gels you can buy in stores. Over the course of one or more weeks depending on how much change you desire, your teeth will gradually lighten leaving you with a brilliant smile.
In office whitening takes a little over an hour. We'll need to prep your mouth before we whiten by protecting your lips and gums. Then, we apply a layer of whitening gel to your teeth. The no-heat light is placed over your mouth for about an hour to kick start the whitening process. After your teeth have whitened for an hour, we will give you a fluoride treatment to protect your teeth and make the whitening last. Patients who whiten in our office can see a difference of 6 to 10 shades with just one visit.
Find Out More
If you want to restore a brilliant shine to your smile, Zoom! teeth whitening makes a big difference. Whether you're looking for a quick, significant change or a subtle, gradual lightening, the experts at South Shore Dental Care are here to help. For more information about our Zoom! whitening options, other cosmetic treatments, or any of our comprehensive dental care, call our Massapequa Park, NY office to schedule an appointment today. Our state-of-the-art facility and expert staff invite patients form Massapequa Park and the surrounding areas including Long Island, Merrick, Bellmore, and Wantagh.