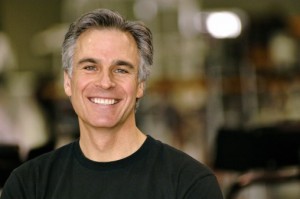 If you have significant damage to your front teeth, you may be tempted to hide your smile. Fixing chipped or cracked teeth or replacing missing teeth can be expensive and time consuming. At South Shore Dental Care we offer comprehensive dental care no matter what your oral health needs. We can restore your smile with crowns, bridges, dental implants or other restorative dentistry treatments, but for many the hours of dental work is too stressful. Porcelain veneers from the experts Dr.s Dory and Khalida Stutman can correct your smile without the time and financial commitments of restorative dentistry. We believe that all dentistry is cosmetic because a beautiful smile should be the end result of everything we do, but our traditional cosmetic dentistry services include teeth whitening, Invisalign and porcelain veneers. If you're interested in any of our full-spectrum dental care options from pediatric to geriatric dentistry, our Massapequa Park, NY office has you covered. Call to schedule an appointment today.
How Porcelain Veneers Work
Our office prides itself on offering our patients the widest array of dental treatment options, and this includes our cosmetic dentistry services. If you are interested in having porcelain veneers placed to correct your smile esthetics, our highly skilled dentists will start by explaining the numerous options our practice can provide.
Traditional porcelain veneers require two visits. An initial consultation/examination visit allows our staff to examine your teeth and determine whether veneers are a good option to correct your bite. If you and your dentist determine that veneers are right for you, molds will be made of your teeth so a customized veneer can be milled. At South Shore Dental Care we work with the renowned dental ceramist, Jason J. Kim to produce the highest quality natural looking and feeling veneers available. Once your custom veneer is ready, you'll come in for your second visit to place the veneer.
For patients who need minimal-prep or no-prep veneers, we work with several of the leading ultra-thin veneer brands: Lumineers, DaVinci Veneers and Durathins. These brands offer similar look and function to the traditional porcelain veneer, and still require two dental visits one to take molds of your teeth and one to apply your custom veneer. However, these veneer options are made of extremely thin layers of porcelain so less tooth preparation is needed to place the veneers.
Who Should Consider Veneers
If you have chipped, cracked or broken teeth, veneers can be a less invasive treatment option that traditional crowns to correct smile esthetic. If you have dental damage caused by tooth decay, veneers help protect against future cavities or bacteria. Patients who are not healthy enough to undergo complex dental procedures like crown and bridge therapy or dental implants, are usually able to have veneers placed with no adverse health effects. Any patient who isn't happy with the smile they have, but doesn't have the time or budget to undergo extensive dental restoration treatments will benefit from porcelain veneers.
Schedule an Appointment
Whatever the reason you're considering porcelain veneers, our expert staff can help you make a dental care decision that's right for you. A consultation with one of our skilled cosmetic dentists will thoroughly explain your options, and give you the opportunity to hear about other dental treatments to correct your bite. If you're in need of cosmetic dentistry treatment or any dental care, our convenient Massapequa Park practice is here to help. Call to schedule a consultation today. Our practice welcomes patients form surrounding areas including Long Island, Merrick, Bellmore, and Wantagh.