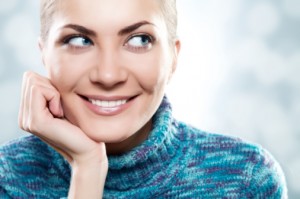 A Brilliant New Smile Is Closer Than You Think! It can be intimidating to consider the costs of cosmetic dentistry techniques like porcelain veneers. Though you may want to correct your smile imperfections, you could be worried about overloading your budget. If this sounds familiar, Dr. Stutman can help you using economical cosmetic bonding. Dental cosmetic bonding is not only used to fix cavities or broken teeth. It can also be used to improve the aesthetic appearance of your healthy teeth. Cosmetic bonding is very affordable and can easily fix discolored, misaligned, or worn down teeth. Don't put off your smile makeover any longer. Make your cosmetic bonding appointment with the trusted cosmetic dentistry experts of South Shore Dental Care today. South Shore Dental Care proudly restores smiles daily throughout Massapequa, NY, Long Island, Merrick, Bellmore, Wantagh, and the surrounding communities.
What Can Cosmetic Bonding Do For Your Smile?
Dr. Stutman can use cosmetic bonding material to easily improve the color, shape, and arrangement or your teeth in just one office visit. Cosmetic bonding is incredibly versatile and requires very little preparation. It can be sued to correct discolored or chipped teeth, close spaces or gaps between teeth, elongate teeth, or change their shade and form.
How Does Cosmetic Bonding Work?
First, Dr. Stutman will place a thin, clear plastic film between the tooth to be bonded and neighboring teeth. Next, a mild chemical will be applied to the tooth to give it a rough texture. This helps the composite resin bond with the enamel of your tooth. The composite resin that matches closest to the color of your natural tooth is then chosen. Dr. Stutman will then apply the composite resin in layers. A special curing light is used to harden each layer. After the last layer of composite resin is hardened, Dr. Stutman will shape and polish the material to blend perfectly with your tooth. The finished tooth will look completely smooth and natural.
Cosmetic Bonding Appointments in Massapequa, NY
Dr. Stutman understands that a bright and healthy white smile is an asset. That's why we offer a cost efficient way to get the smile you've always wanted. Make an appointment with the highly qualified cosmetic dentists of South Shore Dental Care today for your cosmetic bonding smile makeover. South Shore Dental Care is trusted by families throughout Massapequa, NY, Long Island, Merrick, Bellmore, Wantagh, and nearby areas.